How do we use our values to help others?
At CCJ we spend a lot of time in service, class worship, RE lessons and throughout the rest of the curriculum learning about our school's Christian values. Because of this our staff, parents and children work really hard to raise awareness and money for causes close or meaningful to our community. We believe that by identifying people in need, planning fundraising events and raising money to support them we demonstrate humility, hope, love and generosity - key values to our school. Have a look at some of our efforts below- how lucky we are to a part of such a kind and caring community.
September 2017
Harvest Festival at Christ church, Downend
Each year our wonderful community donate tins and packets of food and toiletries to our local food bank, supporting those in need in Staple Hill and Downend. Thank you to those who have contributed to this years collection- the amount of donations and members of our parent community at the church was wonderful to see. For those who didn't make it, Mrs Osborne and Rev. Peterson talked about our school values of love and generosity linked to the story of Ruth and Boaz.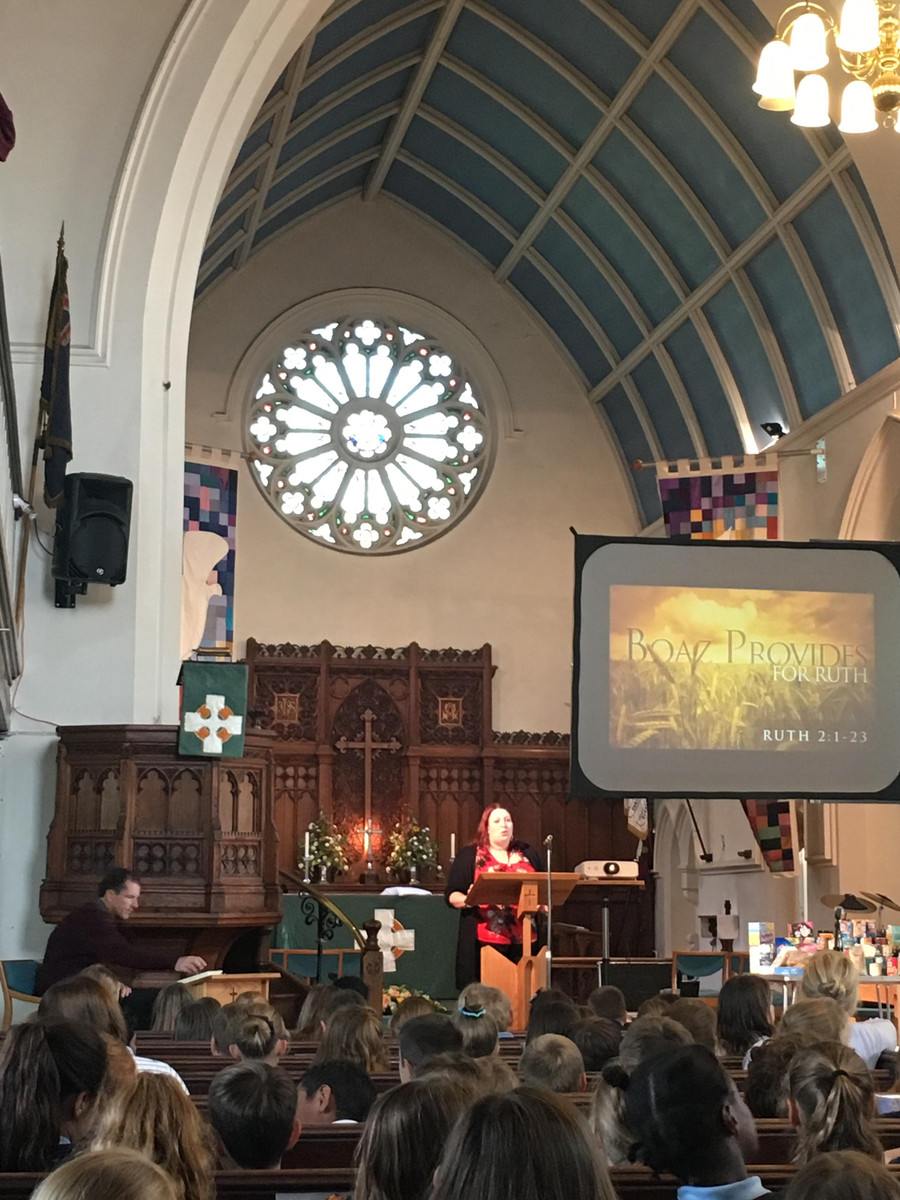 Golden Eagle Preservation
Some of our Year 4 pupils are extremely passionate about bringing Golden Eagles back to England. Adam, Karin, Lilly, Vivian and Issy from Y3/4 raised money with a cake sale on Monday 25th September for Golden Eagle preservation as they are endangered animals. Thank you to them for showing love to others and for the forty pounds they raised for their charity!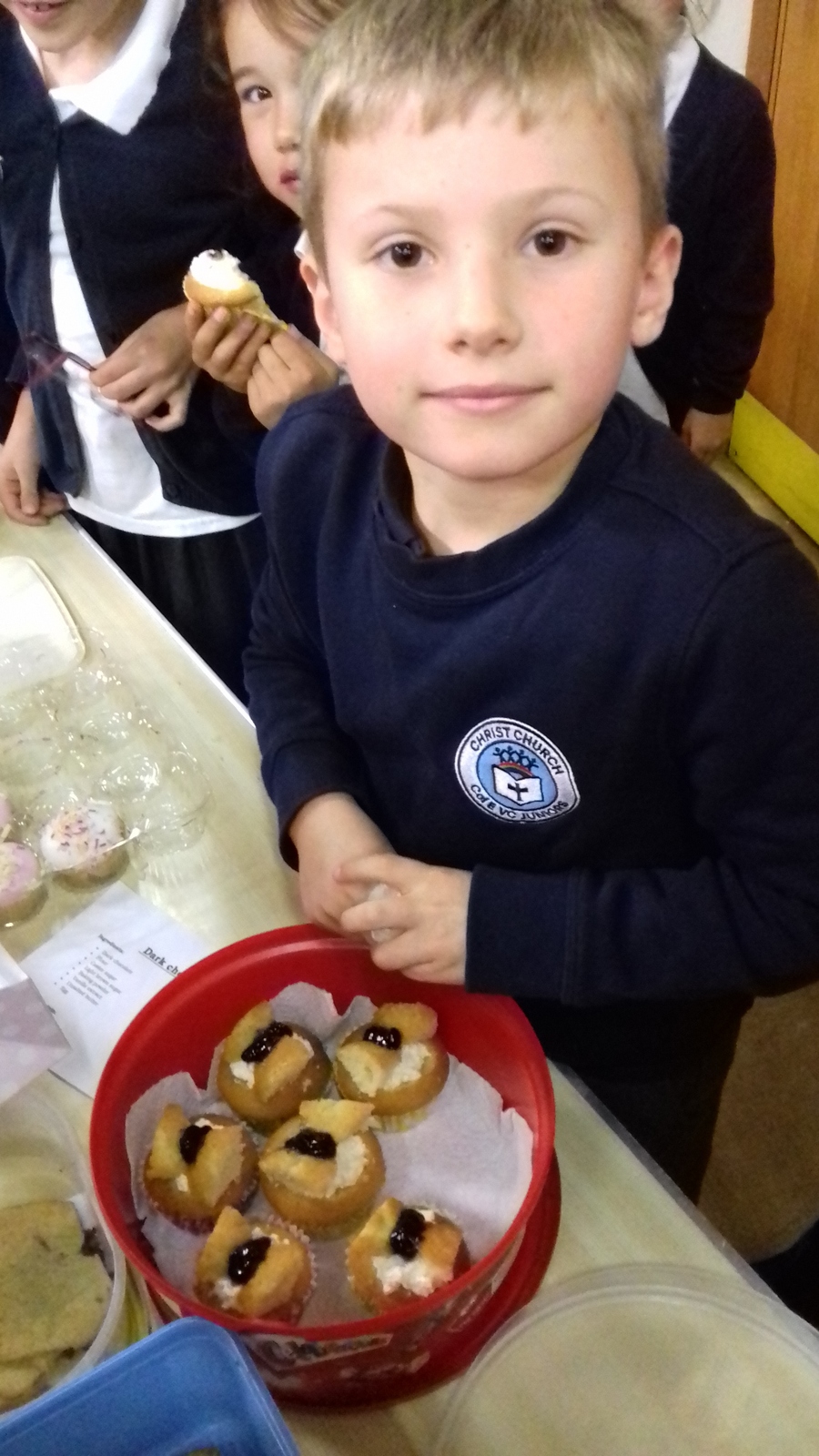 July 2017
Team India Donations
Team India, a group of young people from our church, Christ Church Downend have been in to school to tell us about their work in India and the children at Haven Home. They asked if we could raise money to buy the children a parachute to play games with at the home. By holding a dress down day our community raised enough money for the parachute and a little extra to send over. Thank you to everyone for their generosity and especially to Team India for their work at Haven Home and for coming back to tell us about how humbled they were on their trip.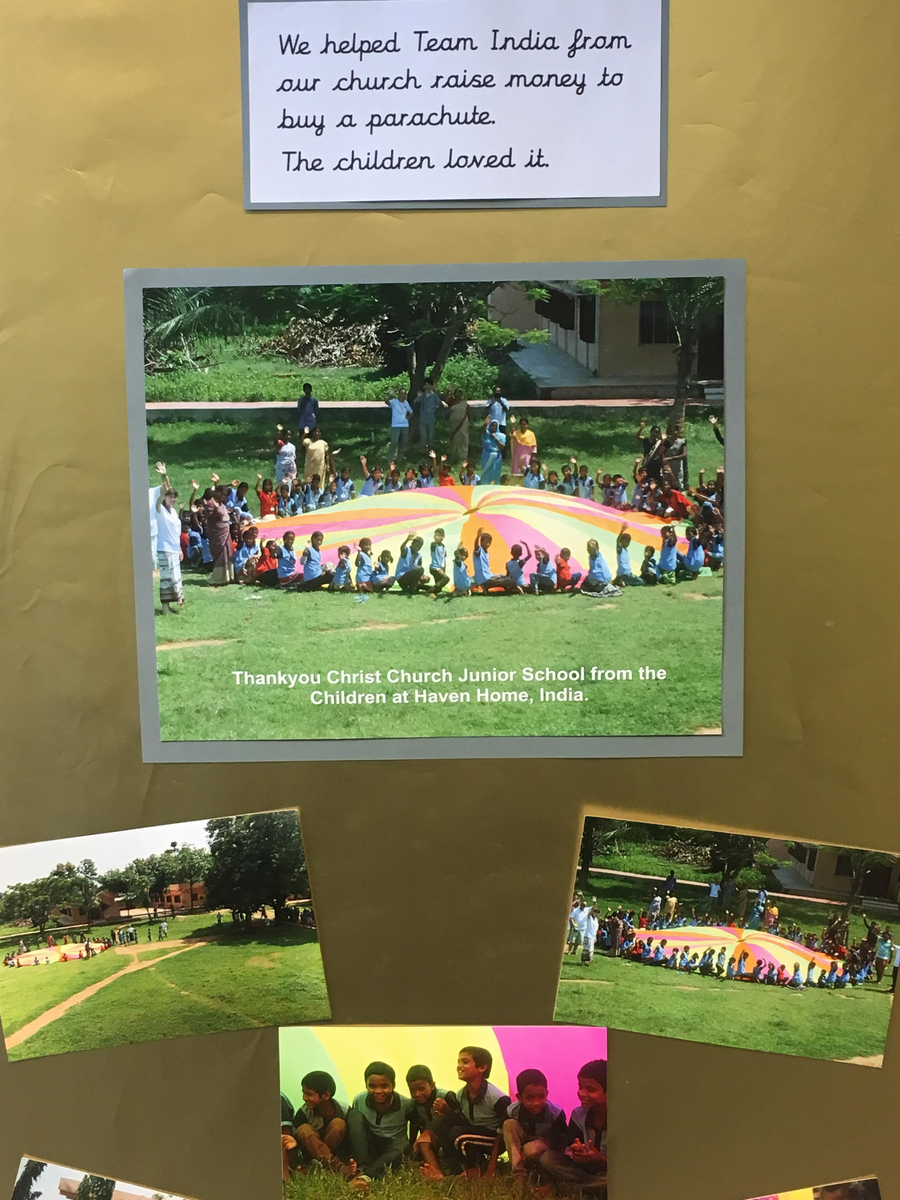 March 2017
Fair Trade in Nicaragua
Thank you to all who have contributed to the Fai Trade Dress Down Day. We all thoroughly enjoyed hearing from Maura, who joined us on her first visit to the UK from Nicaragua to tell us all about why Fair Trade is so important. Not only did we raise awareness of this important work we raised over £300 to donate to the charity. Well done for showing your generosity to those working so hard for this cause.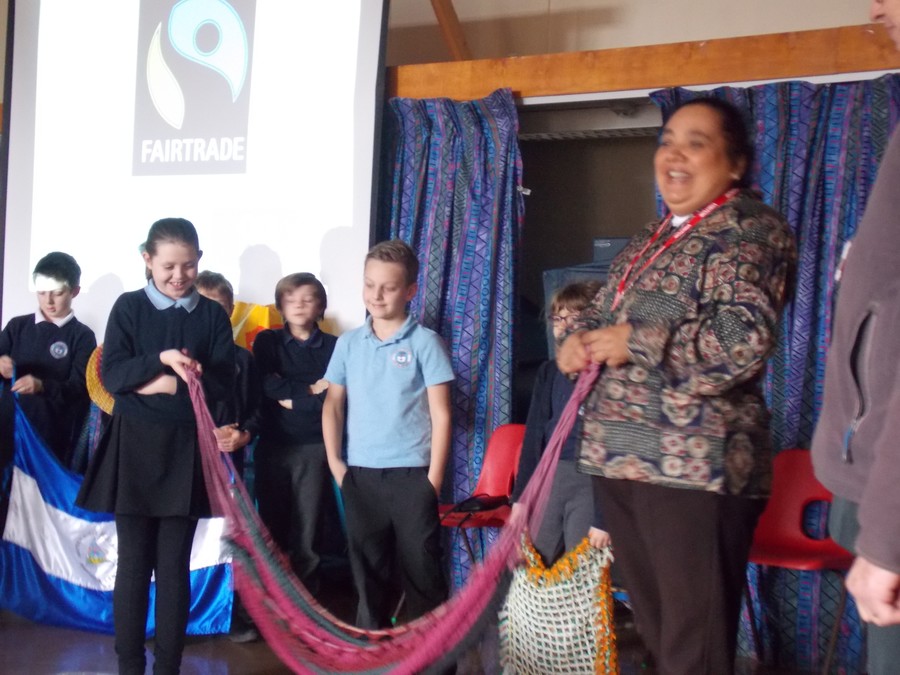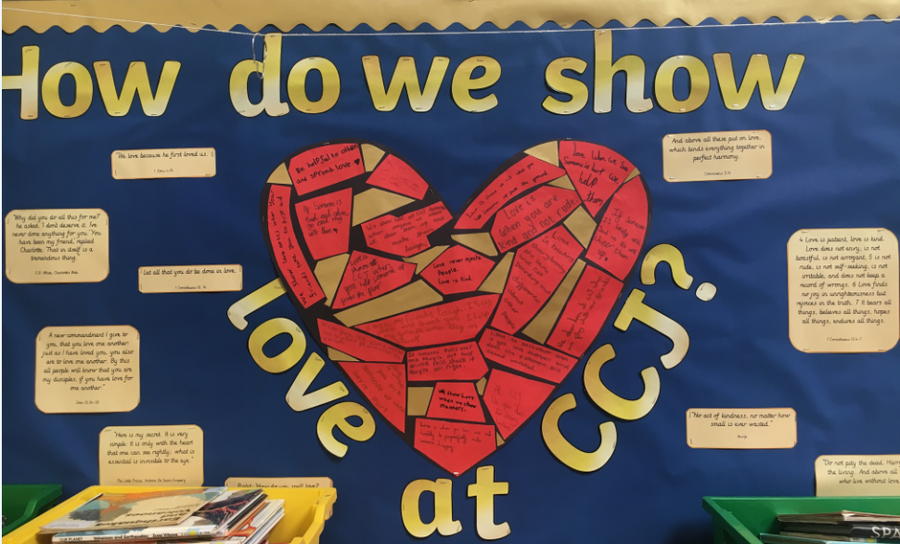 July 2017
Donations for Chernobyl
Each year our local church, Christ Church Downend, works with children from Chernobyl through the Chernobyl Children's Lifeline charity for a few weeks. The Bristol Link of the charity brings 16 children to spend four weeks in this area each year and also supports, through financial aid, a school and community projects in the South East of Belarus. Each year CCJ also tries to help and so this year we raised money and held collections of clothes and footwear to send back with the children to Chernobyl. We also hosted the 16 young people at CCJ for the day, where alongside our year 6 pupils, they took part in art, sport, science and orienteering. Thank you so much to all have donated and to Christ Church for their continued generosity to the children of Chernobyl.
June 2017
Liam's Loombands!
Liam (3HS) visited Mrs Osborne a few weeks ago and asked if he could help raise money for the school's Playpod Project by making and selling loomband bracelets. Liam's love and generosity paid off and he raised £21.45 to go towards our Playpod. Liam we are in awe of your kindness, what a great example you set to our community. Thank you and well done.
Megan and Sophia's Salvation Army Support
Also showing enormous amounts of humility, love and generosity this month are Megan and Sophia from Year 5. They presented how homelessness is such an issue in Bristol to the whole school this week and expressed the importance of donating. Food donations were gladly received by the two girls from many of our community and they delivered them to a very grateful Salvation Army. Well done girls for you courage in presenting to the whole school and standing up for what you believe in. We are incredibly proud!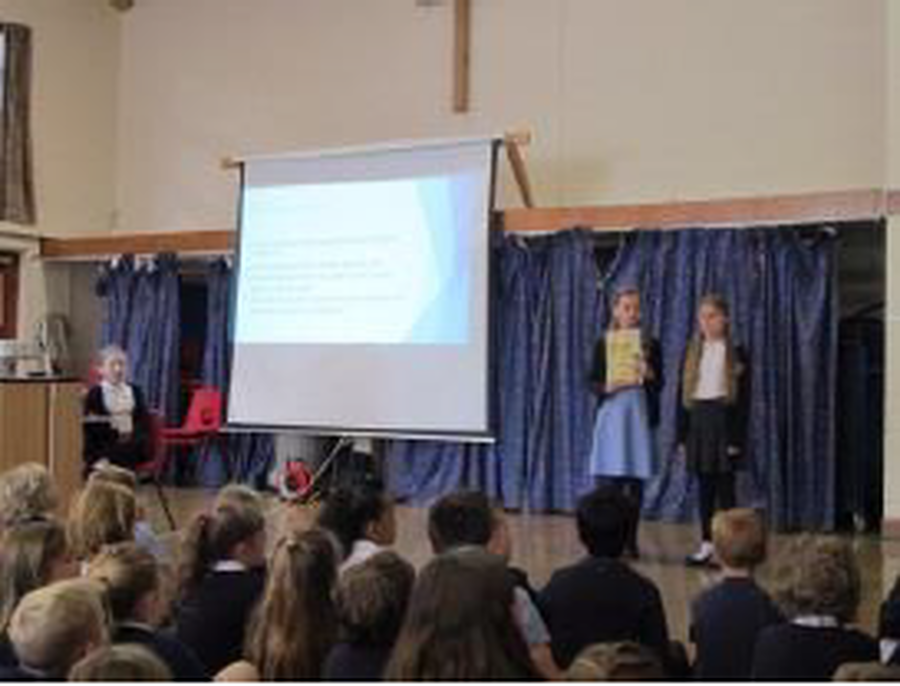 May 2017
Crohn's and Colitis Support
Recently we had a visitor from Crohn's and Colitis UK, a charity which came in to school to tell us about the illness and why it is so important for us to help those in need if we can. The charity is one close to our hearts and we were delighted to be able to support a family in our community. We all did our part and raised £229 for the cause by wearing purple for the day. We also made it in the local paper with our proud parents at the centre.
March 2017
Red Nose Day
This year we raised over £600 for the charities supported by Comic Relief. Thank you to all of our community for your donations, cakes, those who dressed up and the staff who supported too. Well done to all for your generosity.