Reflecting on our values at CCJ
At CCJ we work hard to make sure our school reflects our values, the themes explored in our services and our focus on reflection. Have a look at some of the wonderful efforts from our staff and children who have created some beautiful displays as a reminder of our learning.
September 2017
This week we held our harvest service at Christ Church - our last event at the church as they move to our school during the church's refurbishment! While there, our year 5 pupils reflected on the values of love and generosity through their songs, poems, artwork and prayers which they delivered during the service.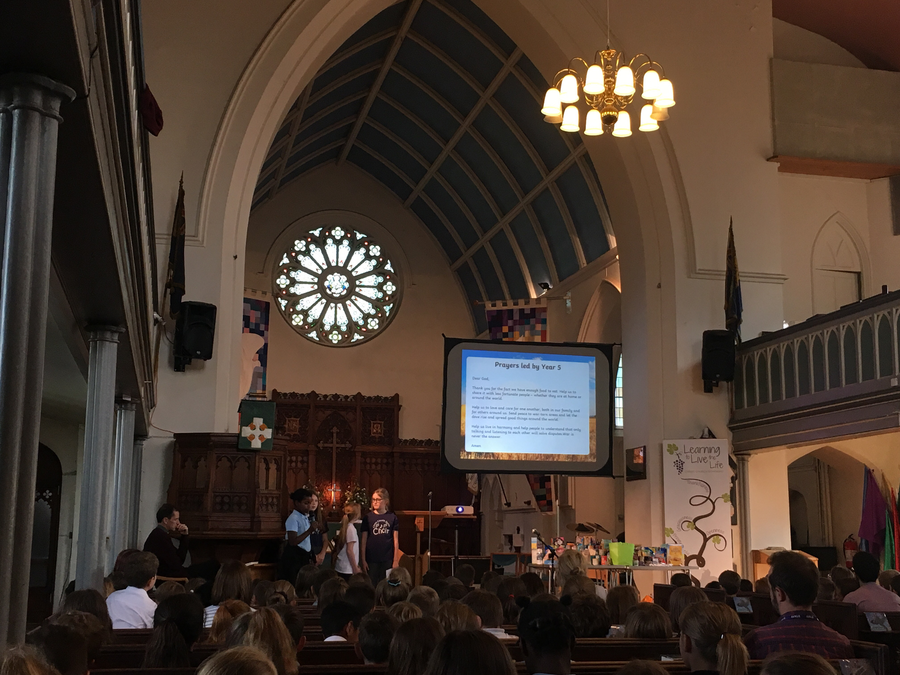 September 2017
This term's value is love and so all of our classes have been creating a display in class to reflect on and ask questions about love and what it means to us. Have a look at some of the work our children have been doing below.
September 2017
Have you seen the tree in our playground today? All of our classes have tied on a ribbon for World Peace Day and written their thoughts onto CDs for all us to consider. We have had an extra service this week led by Mrs Elliot so we can think about Peace and what it means to us.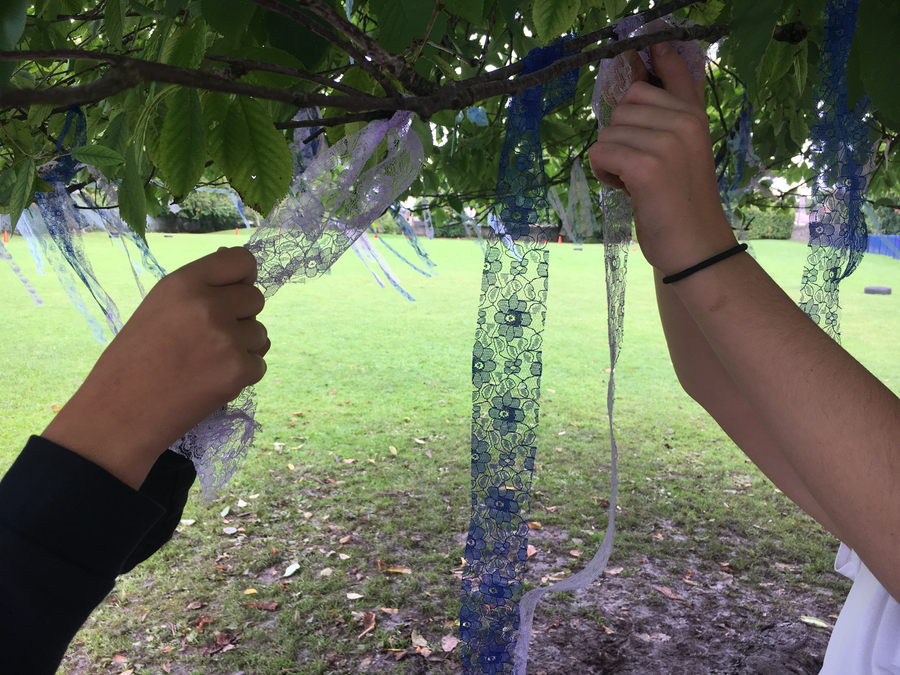 July 2017
The Wonderful Miss Connor has created this beautiful display in the hall to remind us of how our values have been taken from key stories of the bible. We have been learning these stories and many more that demonstrate our values in service, class worship and RE Lessons.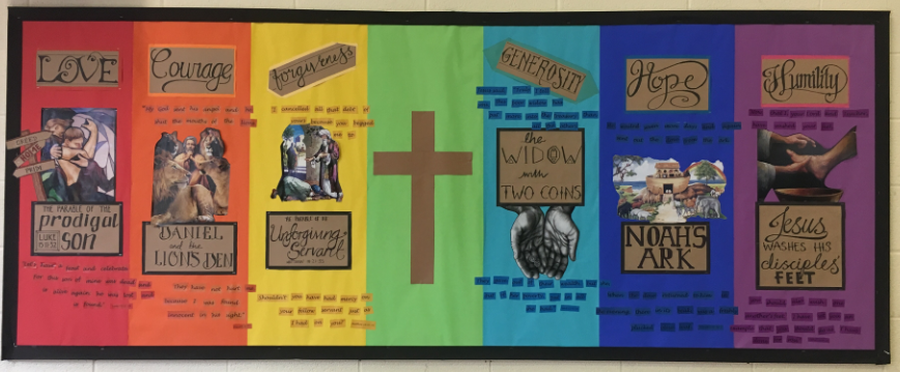 February 2017
During Lent, we asked our children to perform acts of kindness for each of the forty days. When they had completed one of the acts on the board they added a star to show their achievement and reflect on how else they can help. One week in and look how well they've done!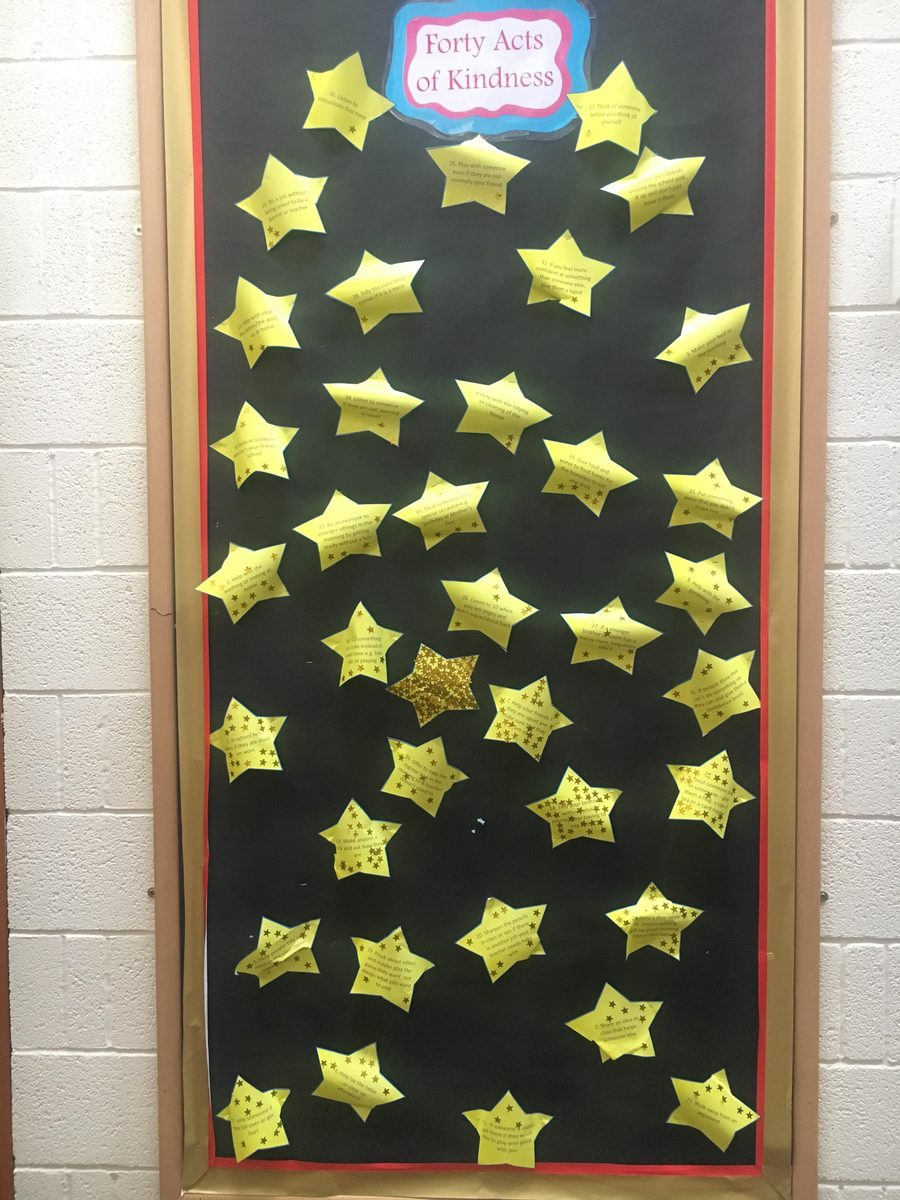 December 2016
Look at this beautiful piece of artwork from 6NK's Peace display. Come and see the other beautiful representations of peace on earth in the Upper Band Corridor.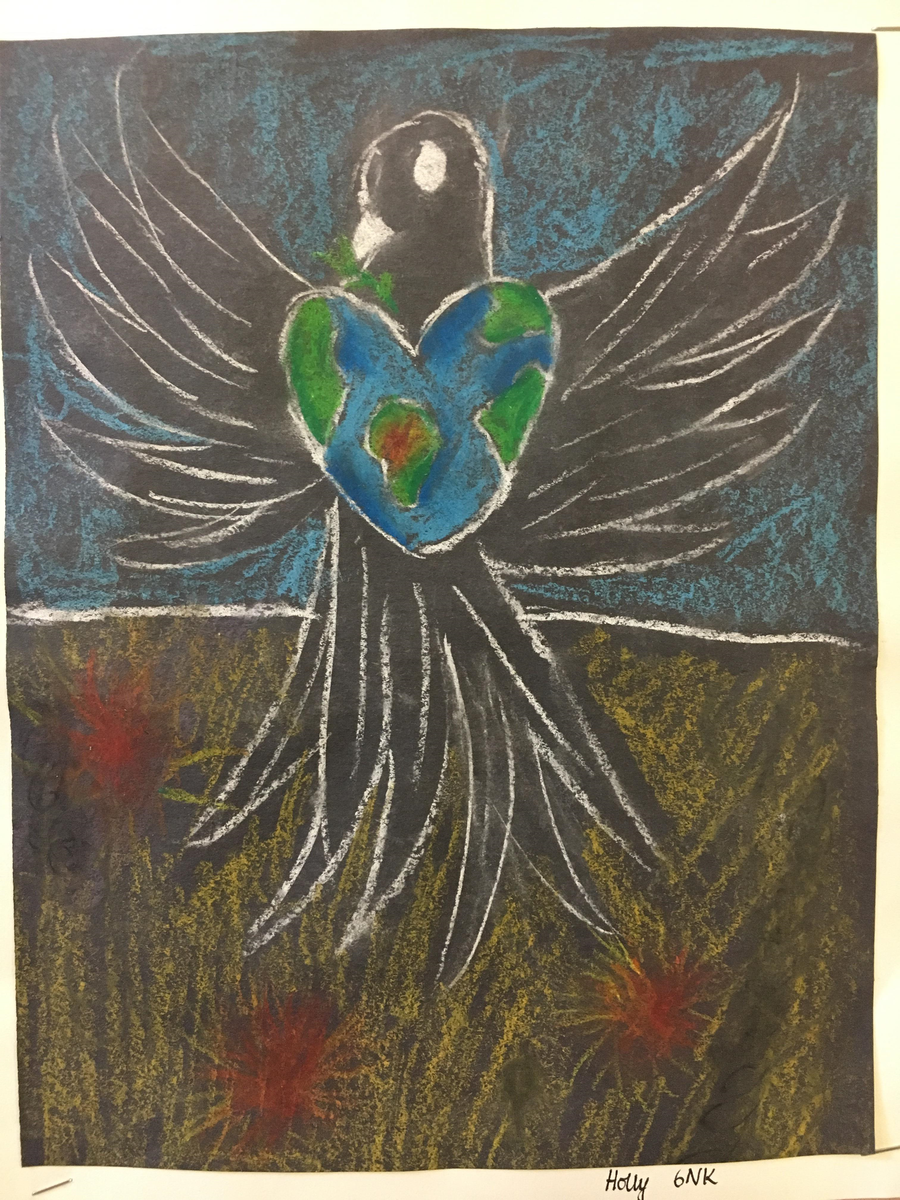 September 2017
In our services this term we have been thinking about the Trinity and what this means to us. As you can see from the display below our children have asked lots of big questions for all us to consider and reflect on.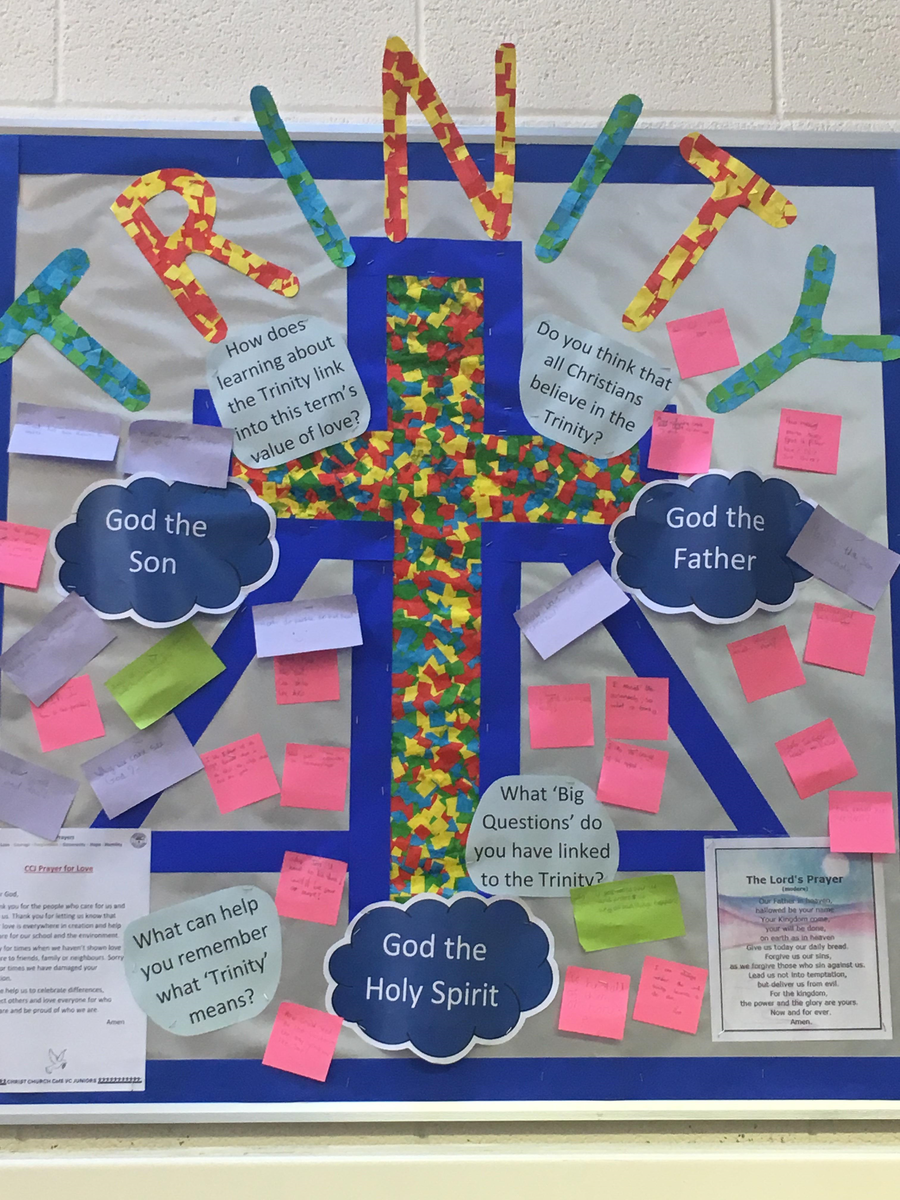 June 2017
Our value this term is Forgiveness and our beautiful display in the entrance hall encourages our community to reflect on how important forgiveness is in our lives. Come and have a read of the forgiveness themed passages from the bible and quotes from famous children's books.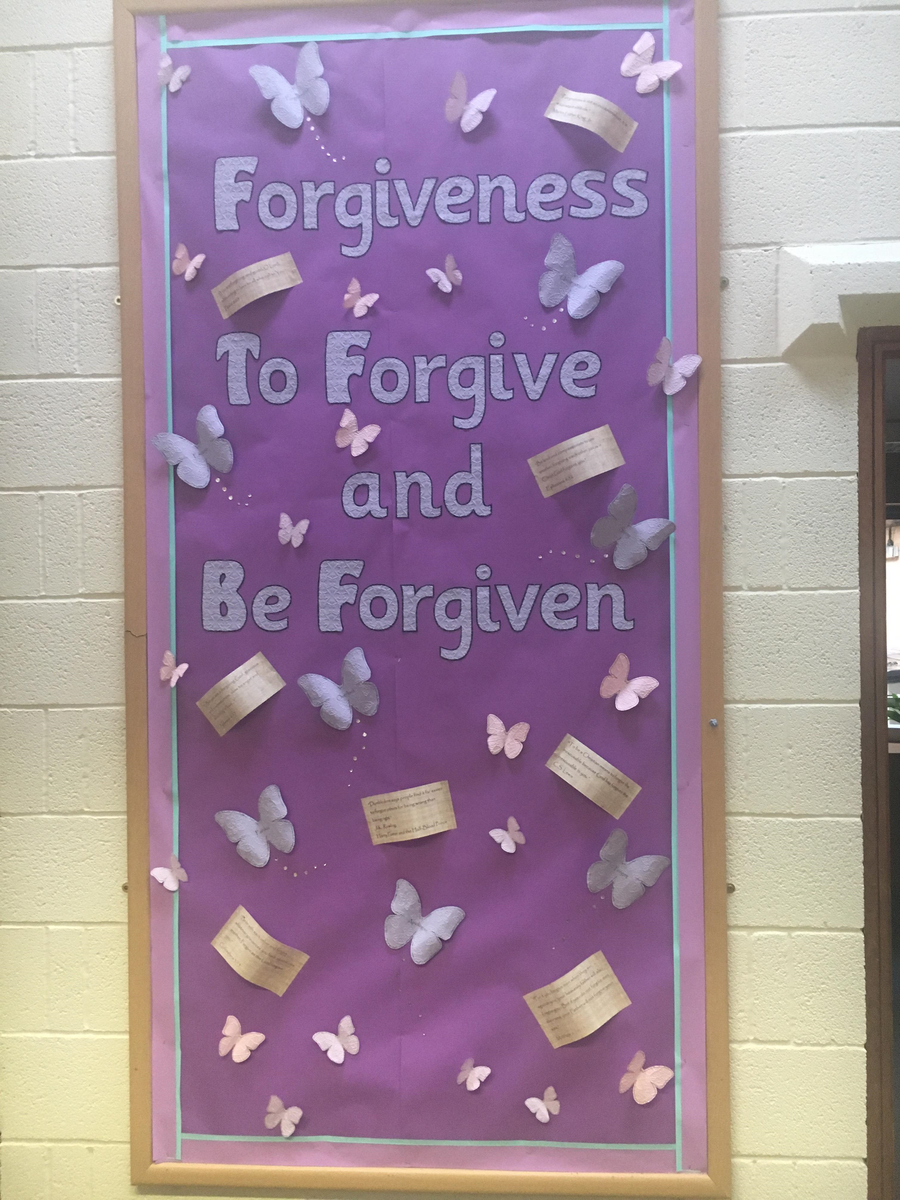 October 2016
In September we asked all of our children to create their very own butterfly for this values display. They had to work really hard to design, paint and varnish their butterflies carefully in a colour representing their class. Our wonderful TAs, Mrs Byrom and Mrs Teller, then put all 300 butterflies onto a giant canvas in the entrance hall to beautifully display our school values.