22.09.2017 Today we all reflected on World Peace Day by tying a ribbon onto the tree in the playground and writing our thoughts and questions onto CDs for everyone else to think about.
17.07.17 Dance Mash Up concert was a great success with pupils from CCI and CCJ.
04.05.17 Welcome to the Egyptian Museum!
Thank you so much to all of our lower band children and parents who have worked so hard on all of the fantastic homework projects! Take a look at some of them below...
07.04.2017 Year 6 have just returned from their trip to PGL - have a look at some of their experiences below!
26.09.2017 Today we held our Harvest Festival at Christ Church. Our Year 5 pupils led the service, sharing their art, poems, prayers and songs. Rev. Peterson talked to us about our values of love and generosity through the story of Ruth and Boaz and compared the generosity of Boaz to that of our community, who donated huge amounts of food and toiletries to the community food bank.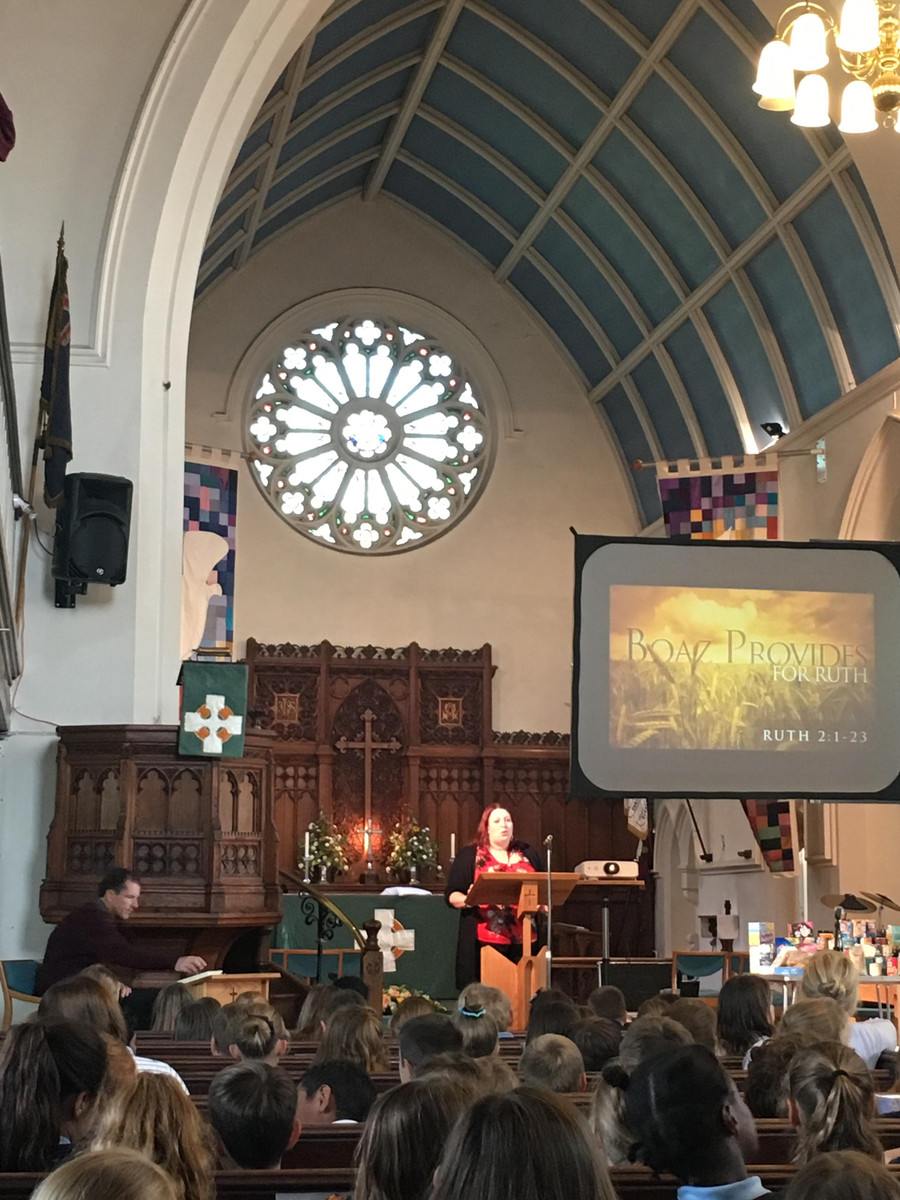 24.02.2017 Today Maura, from Nicaragua, came to tell us about Fairtrade and why it is important.
07.03.2017 We have experienced Virtual Reality today with Google Expeditions and it was amazing - there were gasps and shrieks and laughter from every child in CCJ! We saw how the digestive system works, the planets in our solar system, Christ the Redeemer in Rio and the Northern Lights in Iceland! Phew - we're exhausted!
02.03.2017 World Book Day