Welcome to the Lower Band!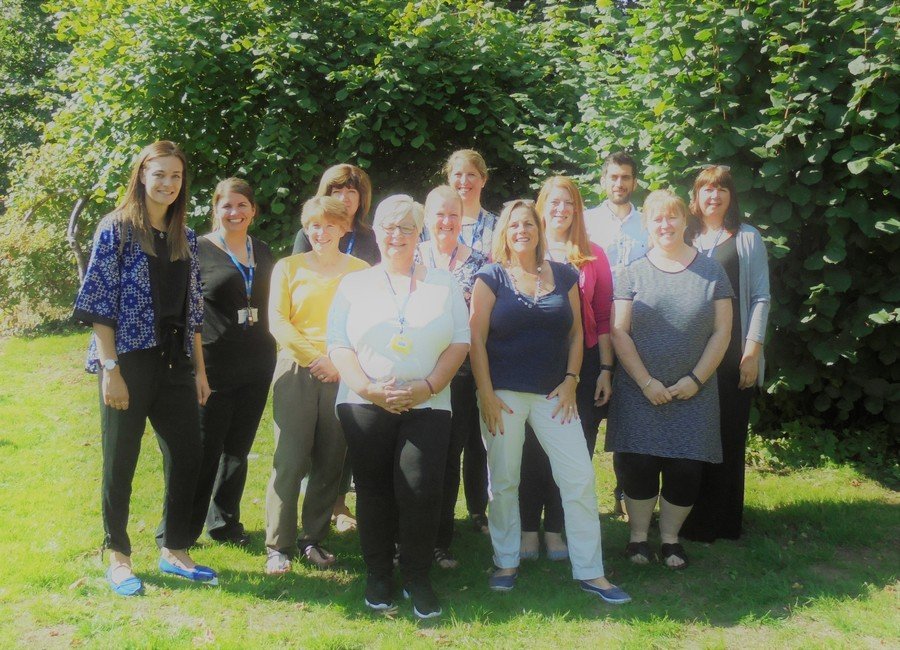 Our learning this term...
English: We will be starting the term using a beautiful book called Leon and the Place Between to help us write different sections of a story. We will be focussing on fronted adverbials, compound and complex sentences, emotive descriptors and plotting a narrative using this book as our inspiration. Following this, we will be learning how to write instructions using 'How to Train your Dragon' to get us started.
Maths: This term we will be consolidating our knowledge of formal written methods for addition and subtraction before moving on to multiplication and division. We will be applying these skills to a range of problem solving activities and investigations. As always we will continue to develop our times table knowledge – please keep practising at home and using Doodle Maths when you can!
RE: Our RE topic this term is called 'What does it mean to be a Hindu in Britain today?' This will involve children learning about Hinduism, its practices and celebrations as well as some comparisons to Christianity and our own beliefs.
Topic: Our new topic is called 'Could we survive without teeth?' The Lower Band children will be learning about food chains, predators and prey, the digestive system and diet as well as thinking about teeth and why they are so important for all animals.
PHSE: This term we are celebrating our differences. We will be thinking about why being different is important for every individual as well as considering similarities and differences in our families.
Art: We will be having an art day this term looking at Rousseau's Tiger in a Tropical Storm before trying to create our own using paint. We will be developing our skills by creating drafts and focussing on small parts of the image before recreating our very own tigers!
Music: Our music this term will be based on singing. We have a specialist teacher called Cara join us from the Local Authority and she will be helping us improve our vocals through a 5 week programme on Tuesday afternoons. This is also when we will be learning our songs for the Christmas Service- hope to see you all there!
PE: This term our indoor PE will be largely based on learning the skills required for Table Tennis as well as our outdoor PE sessions on Tag Rugby. Please ask your child's teacher about which days they will need their PE kits or check our year group pages on the website. As the weather is beginning to get colder, it is really important that all children have appropriate clothing for their outdoor sessions.
Computing: This term our computing will be focus on programming. Children will use the iPads and the computers in order to create basic algorithms and debug algorithms that don't have the desired output. Children will be thinking about sequencing, repeating and reasoning to ensure their instructions work correctly and effectively.
What's on this term...
Monday 12th and Thursday 15th Nov- Auditions for Year 4 Christmas Service
Friday 30th November – Secret Santa names given to children
Thursday 6th December- Year 3 road Safety session
Thursday 6th December – Upper Band Christmas Bazaar
Wednesday 12th December- Christmas Service Rehearsal at the church
Wednesday 12th December – Christmas Dinner
Thursday 13th December – CCJ Nativity (at Christ Church, 1:30pm and 6pm)
Wednesday 19th December – The Xmas Factor talent contest
Thursday 20th December – Lower Band Christmas Party
Friday 21st December – Secret Santa presents given out in classes
Year 3 Parent Welcome Meeting
Homework
We ask that you read with your child at least three times a week at home and make a note of this in their yellow reading record. Our teachers will check reading records weekly and are happy to offer any help or support you need.
Please can you also try to fit in some times table work at home- there are some ideas on the maths page of the website to help.
According to the National Curriculum...
Year 3 should know- 2, 3, 4, 5, 8, 10 times tables
Year 4 should know- all times tables up to 12 x 12