Swallows have been kept busy this week experimenting with motors and colour wheels within a circuit. We will be using motors to help us construct our fairground rides later this term.
We have also performed the 'Storm Dragon' poem in groups using some great expression.
In maths we are cracking on with learning to tell the time to the nearest minute. This is definitely something to keep practicing at home.
A visit from the local Road Safety Team today for Swallows. We were reminded about how and where to cross the road safely. We looked at what could happen when we don't wear a seat belt during a car journey. We also were measured to see whether we still needed to sit in a car seat or on a booster seat. Most of us still should!
Later, we learned how important it is to wear a helmet when cycling.
Mysterious eggs found in the forest area...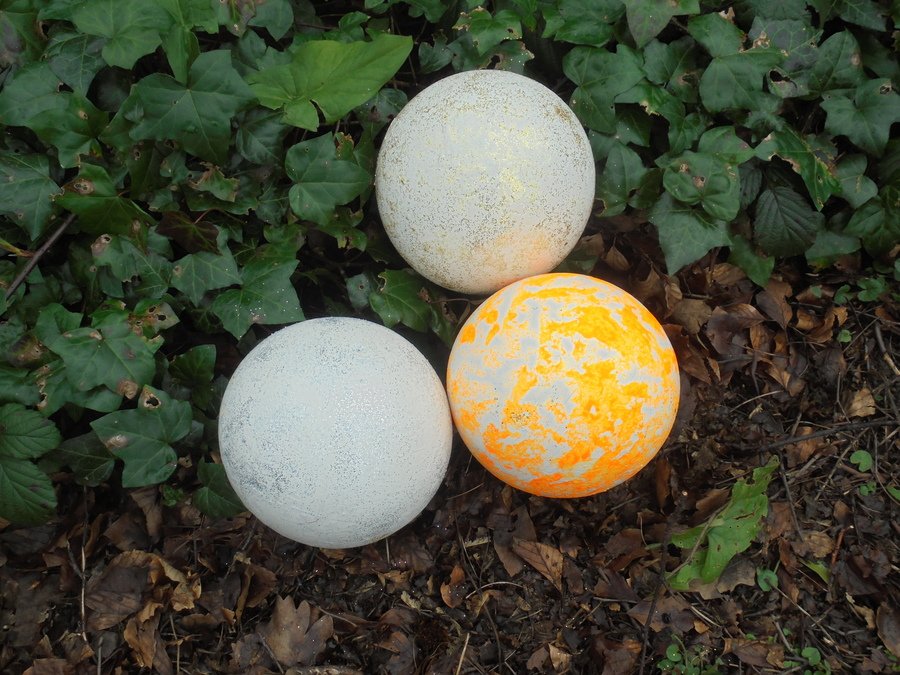 A busy week for Swallow class. We have been exploring, in maths, how to create pictograms out on the playground in the sunshine!
We used the Playpod to help us create fairground rides in groups.
Wishing all Swallows and their families a very Happy Easter!
Amazing effort from all Swallows who shared their poems in class this week! What fantastic poems you found or wrote and shared with us in class. I was so impressed with all of you! Lots of time, effort and practice went into your poems. Well done!
Well done for your fantastic class assembly this week Swallows. You all read your parts with confidence!
Successful smoothie making in Swallow Class today!
A very BIG thank you to all parent and grandparent helpers this morning who came to help us make our delicious smoothies! We really couldn't have done it without you! Thank you to all parents who provided fruit, juices and blenders too! All essential to the success of our morning!
We peeled, chopped, blended and tasted and gave our smoothies a big thumbs up! Perhaps Swallows could experiment at home and create some new smoothie recipes to share with us after Easter.
A busy last week of term for Swallow Class
On Monday 19th March, Swallow Class will receive some cricket training so please ensure PE kits are ready in school. On Tuesday 20th, we will be making our smoothies in the morning so please remember to bring in your fruit or juice. Thank you so much to all those parents and grandparents who have kindly volunteered their time to help and support us. I'm sure it will be fun!
On Tuesday afternoon we have the assault course for all children to take part in. PE kits will be needed that day too.
Our class assembly is on Wednesday 21st March at 2:45pm. Parents and carers are welcome to join us. The children all have a speaking role and have been given a script so they can practice their lines. There is no need to learn lines but children are welcome to do so if they wish.
On Thursday we will be sharing the poems we have learned for homework in class. Lots of Swallows have been telling me how they've been getting on with learning their poems and I'm really looking forward to hearing them!
On Friday it's Sport Relief Day and the end of term. Children may come to school in 'sporty' clothes and bring a donation which will be sent to the Sport Relief charity.
Due to the snow day earlier in March, we are a little behind with learning and testing spelling in class. Words for this week are:
trouble
country
touch
young
enough
Remember we also have spellings from previous week's added to the Friday test so it's worth going over all the spellings you have learned this term too.
It would be useful to bring a plastic bag on Friday to take home any extra bits and pieces from drawer clear outs!
Thank you to all parents who have attended our parents' evenings over the last couple of weeks. It has been lovely to share your children's work and discuss their progress with you. It was also good to see some of you at the Maths workshop evening. Hopefully, our teaching methods were explained and clarified so that you are feeling more confident about helping your child with maths homework tasks!
Have a lovely half term holiday Swallows.
Wow! I loved looking at your Book Emporium work today! So many different and ingenious ways to share your favourite books and authors with us all. What a lot of hard work you have put into this project.
Our finished Blue Peter art work! You should be very proud Swallows! We will send them off soon.
We have spent this afternoon doing some amazing art to help us earn our our Blue Peter badges!
What fantastic costumes and what an enjoyable day!
Wow! What amazing Roman costumes you all wore into school on Tuesday for our Roman Day! I was so impressed by the effort you and your parents had gone to to get you really looking the part! We had a fantastic day and learned lots of interesting facts about life in Britannia and how a Roman soldier lived and trained for battle.
Find below our maths homework task for this week. We have been learning how to find the perimeter of shapes this week and have continued to practice how to measure accurately with a ruler.
Maths homework
Find below the tasks set for this week's maths homework. Select the task which you think is best suited to you. It is due in on Tuesday 16th January.
Roman Day
Don't forget to be thinking about your Roman costume and what you might need to make for it. We are really enjoying our Roman topic and the book 'The Captive Celt', by Terry Deary, which we are reading and using to support our learning in English.
Reading
During our Guided Reading sessions we have started using an Active Reading approach where we are working as a whole class to learn reading skills such as word meaning, inference and retrieval of facts together. Please keep reading regularly at home to practice your reading as in class we are focusing on teaching the skills of comprehension. Well done to all of you who have been reading over Christmas and the New Year. It's been lovely to hear that some of you have had some fantastic books for Christmas and are enjoying reading them at home!
Read all about it!
Find the first edition of our new CCJ newspaper by following this link. We'll post something new every week!
The Year 3 team would like to wish you and your family a very Happy New Year!
Fantastic odd socks in Swallow class today! A great effort wearing your odd socks for Anti-bullying week and spots for Children in Need!
Wow, what a week! Play Pod training and a trip to 'We the Curious.' Swallow class were really enthused and creative during their Play Pod training session, despite the rain, and can't wait to be able to use all of the fantastic equipment creatively every lunch time in the next week or so. They loved letting their imaginations run wild!
Our visit to 'We the Curious ' on Thursday was a great hit! The children really worked hard during the 'Electricity' workshop, discovering which materials are insulators and conductors and which appliances use the greatest amount of Watts in five minutes. I think they were very surprised by the outcome! Perhaps they will tell you about it!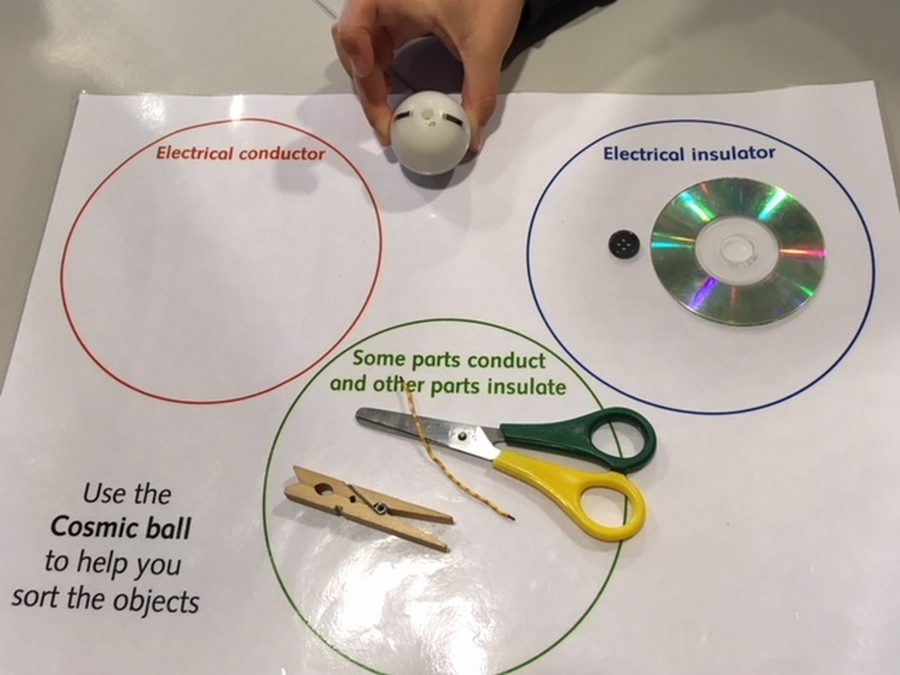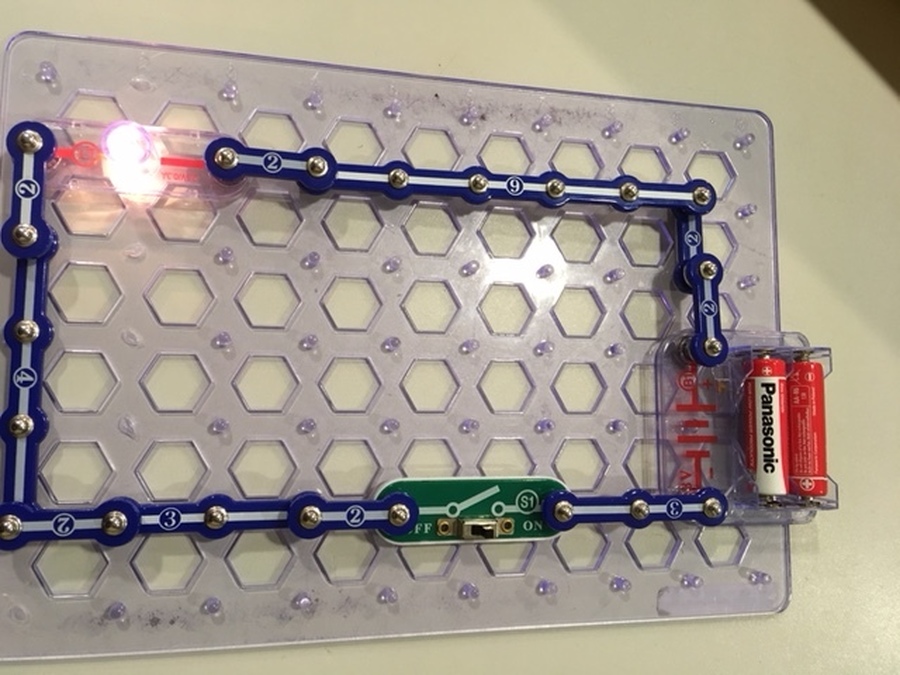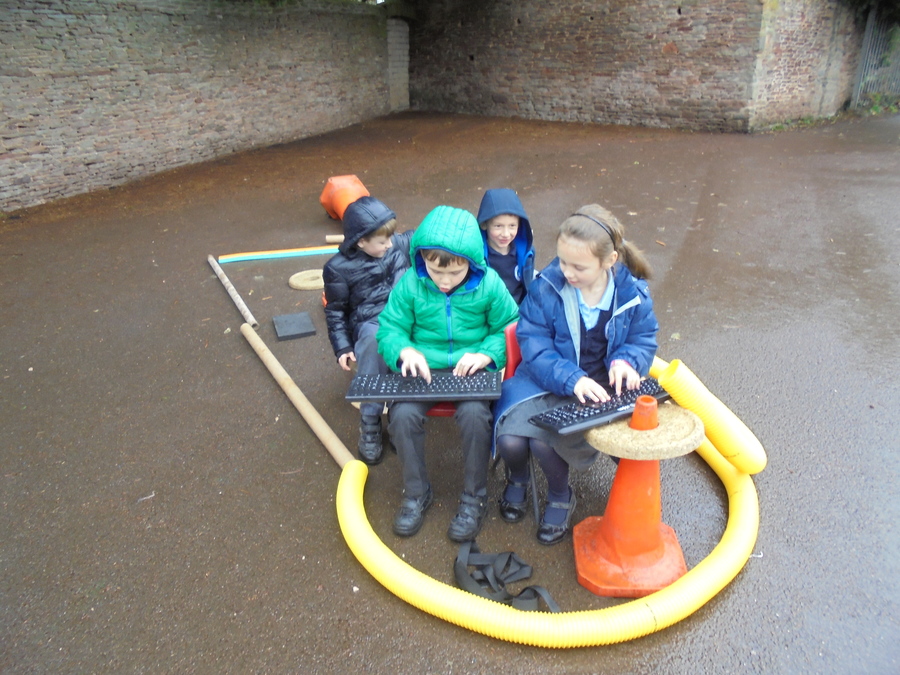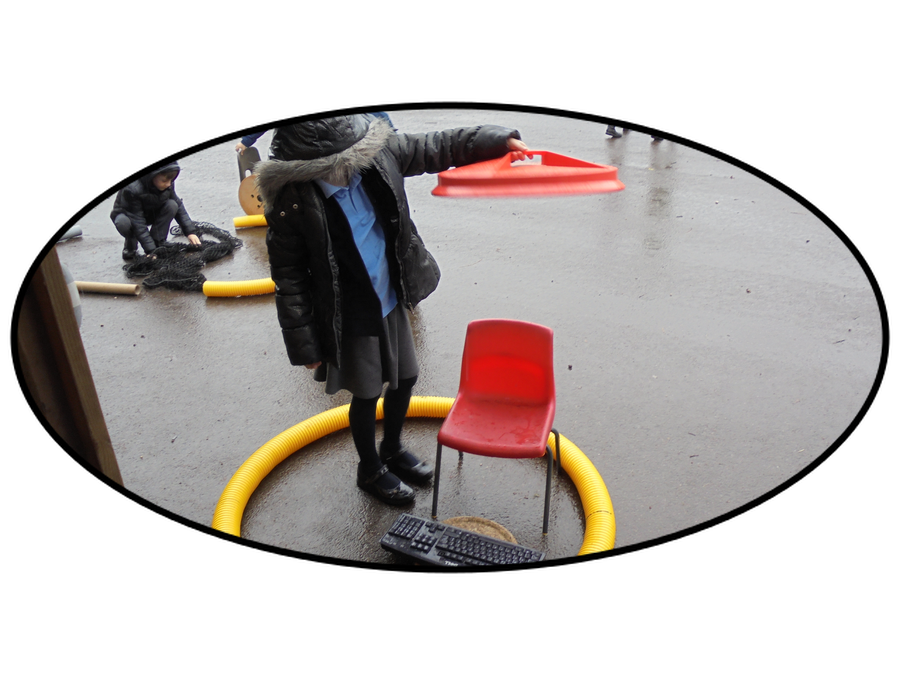 What a busy start we have had to Term 2! Swallow class came back to school after a restful half term ready to start their new topic! We are learning about electricity this term and will be creating circuits, learning about conductors and insulators and using this knowledge to help us design and make a board game that includes an electrical circuit! Lots of exciting things to look forward to! The spelling and termly homework sheets, with new projects to choose from, have been given to the children so I'm looking forward to some more wonderful homework pieces coming into school soon!
Christmas will be here sooner than we think and the Lower Band teachers are beginning to think about our Christmas Nativity. Look out for news about costumes and song words soon!
What a busy few weeks for Swallow class! I continue to be very proud of all the children in my class who have settled in so well and are working very hard. I have been so impressed by all the fantastic homework that has been completed over this term! Whether you have made models, posters, sent in photos, book reviews or written a prayer about our term's value, love, I have enjoyed seeing all your hard work and it has been wonderful sharing your work with the rest of the class and lower band. Well done! I have attached some photos of some examples of the fantastic work I have seen. If yours is not in a photo then remember, it has still been enjoyed and appreciated by myself, Ms Tucker and the rest of Swallow class!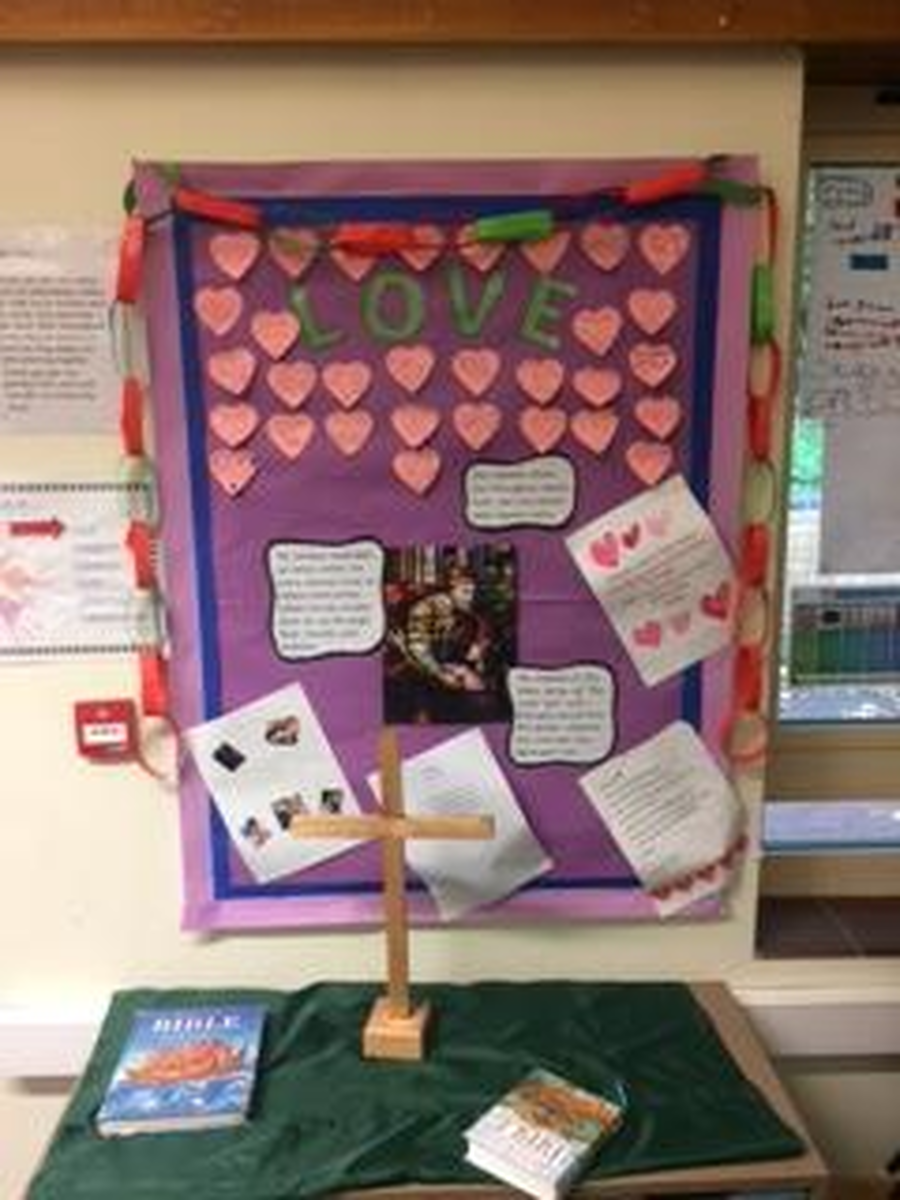 Each week, children in the Lower Band are given 10 spellings to learn plus two extra spellings from the statutory list of words that all children should be able to spell by the end of year 4. The children then work together in pairs (spellings buddies, or spuddies!) to see which spellings they can confidently spell and which they still need to work on. All learners are unique and there are a variety of different approaches to learning spellings - what works well for one learner may not work for another and vice versa! Take a look at the document below, which you should also have in the green homework book. It is full of useful suggestions for different strategies to help with the learning of spellings
Our pebbles are looking great and will soon be ready to be displayed outside of the school building.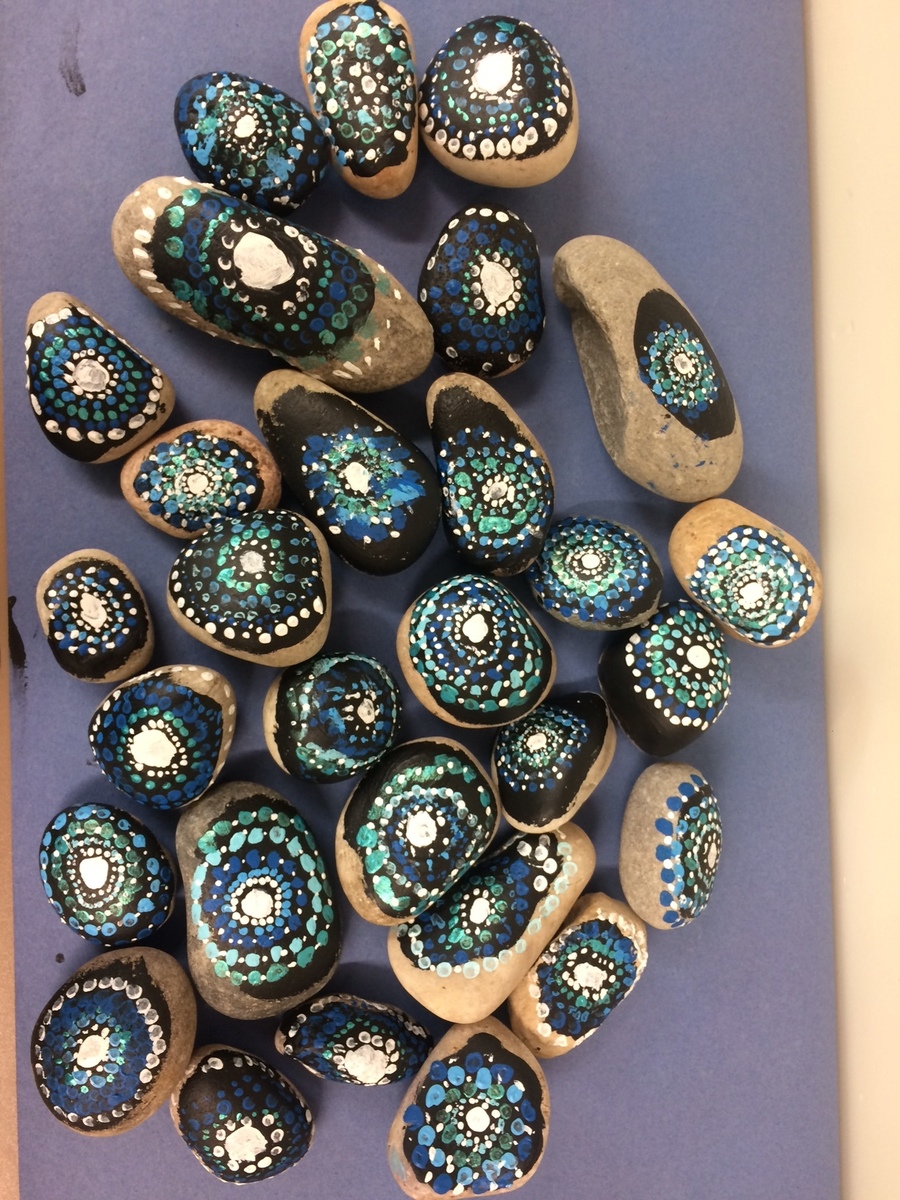 Your child was given a reading book in the first week of term and now has a reading record to record any reading done at home. I will sign the record when I hear the children read during their guided reading session once a week. It is essential that your child reads as often as possible, we suggest at least three times a week, though more often would be fantastic! During guided reading sessions, our focus is on one of the reading objectives that you will see in the document below. As you should be able to see, the emphasis is primarily on comprehension of what is read, making inferences and deductions and so it is important to talk to your child about what they are understanding from their reading as well as noting their ability to decode the vocabulary.
Swallow Class have had a busy week getting back into the swing of daily Maths and English lessons. We have been learning about place value in Maths, identifying the value of digits within a number and challenge tasks have helped develop and clarify our reasoning skills in greater depth. In English, we have been using the book 'Stone Age Boy' to support our learning and our use of expanded noun phrases.
Our topic began, on Monday, with some interesting discoveries in the Forest School area. Mysterious, ancient artefacts were found and discussed back in class! I think the children are really looking forward to finding out more about life in the Stone Age this term!
Well done to Evie and Stanley who were voted in as Swallows' School Council representatives for this year. I was very impressed by the number of children who were keen to take on this role and who talked to the class about why they thought they'd be good at the job! I'm sure Evie and Stanley will be great representatives and will work hard this year in their new role.
Soreiya and Martha are our Worship monitors and are taking responsibility for our worship box and setting up the classroom ready for weekly class worship.
Abigail and Megan are helping to organise and monitor how we are travelling to school as our Eco-warriors! The children are really enjoying logging in and recording their journey to school each day.
A reminder that our PE sessions are on a Monday and Thursday. A few children still need to have suitable footwear for the outdoor PE session on a Thursday. As it gets colder, then it might be helpful to include a hoodie to the PE kit as outdoor PE takes place throughout the year. Girls should have long hair tied up on a PE day, or have a hairband, that they can tie their hair up with, ready for the PE session.
Hopefully you will have received two homework books this weekend and the reading record book. I have asked the children to decorate their homework book covers with wrapping paper, stickers or photos as appropriate so that they are a little more individual.
Thanks to those of you who have volunteered your time to support in class and those who have sent in old newspapers for us to use during art sessions.

Welcome to Swallow class. I'm not known for my ICT skills so I'm hoping that my first attempt at posting on the class web page is a success and that you are able to read this! I'm sure I will get better and quicker at posting, with practice, as the year goes on!
I'm Mrs Knott and have just started my twenty second year of teaching here at CCJ! I'm not quite sure where that time has gone but, in that time, I have taught lots of children across Y3-6. It has been a while since I have taught in Lower Band but I'm really pleased to be back in Y3 and look forward to the year ahead with the support of Mrs Martin and Mrs Payne who are both HLTAs who will be supporting both the teaching and learning across Y3 this year.
Out of school, I live in Portishead and am a busy mum of two teenage daughters who have just started back at school in Year 8 and Year 12. We have two cats and a rabbit. I spend a lot of my spare time taxiing my children around and in any other spare time I have I enjoy catching up with my friends, going to the theatre, cinema and to concerts.
Swallow class have had a fantastic first week at school and I've been so proud of how well they have settled in and started in Y3 here at CCJ. I'm sure we will continue to have a really great year together! The Y3 team are really looking forward to getting to know your children and to supporting them with their learning and progress this year.
Please feel free to pop in after school should you have any queries or would like to arrange a time when you can offer your help in class. It would be most appreciated!
Welcome to Swallow Class!
Visit this page regularly to find out more about your child's learning. Watch out for updates during the next few weeks!
We look forward to welcoming children to our new class at 8:45am on Monday 4th September.