At CCJ, we ensure that our English curriculum is really varied and exciting to inspire children in their reading and writing sessions.
We use high quality texts from Shakespeare to Roald Dahl, Adeline Yen Mah to Louis Sachar and work on a two year rolling curriculum so that children are introduced to authors from a variety of different cultures, countries and historical periods.
On this page, you will find lots of helpful information about how to support your child with spellings, reading and writing so that your child can make the best possible progress.
NEW: Grammar guide for parents
Please see below for our guide to key grammatical terms that are taught to children during their time at CCJ. We hope this will help you support your child's learning at home.
Reading
We are fortunate to have a wonderful new library (please see the page all about our library), where children can borrow books from an extensive range of fiction and non-fiction titles to help them become avid readers. In addition, every child has either a levelled reading book (carefully matched to their reading ability) or a book from the 100 Books Challenge if they are a free reader. We use 'benchmarking' in school at least once each half-term to assess children's reading level so we know that they are on the correct level to help them learn essential decoding and comprehension skills.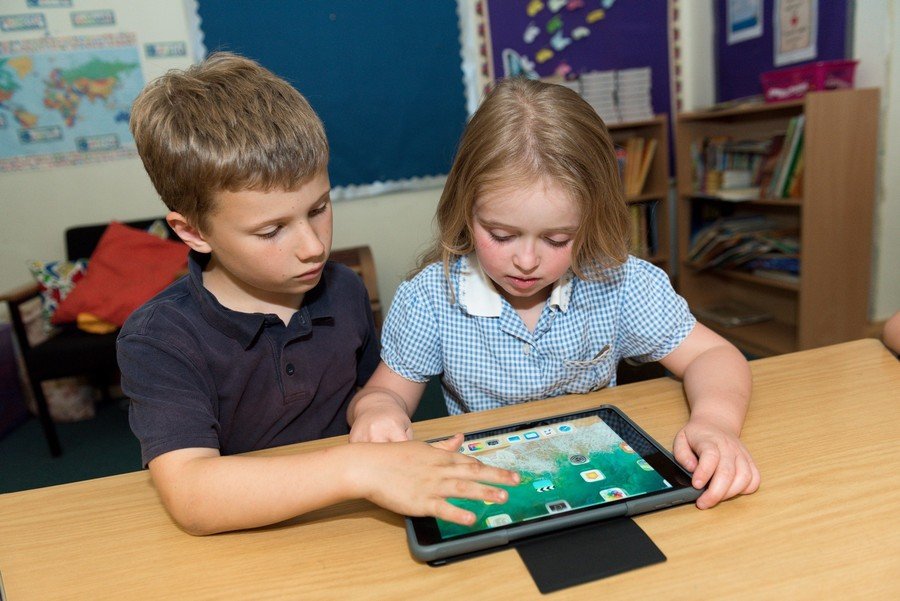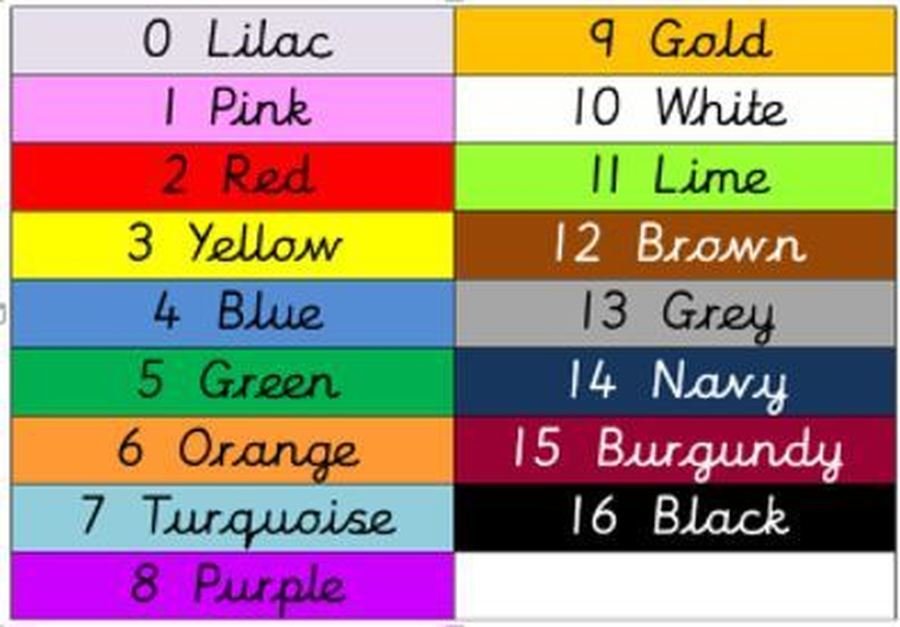 At CCJ, all children who are not yet 'free readers' will take a short benchmark assessment, which means they will read a short passage aloud to an adult and answer comprehension questions about what they have read. This will help us to choose the correct level book for them so that the texts they bring home are just right in terms of challenge and new vocabulary. The chart above shows the order of the book levels at CCJ.
Year 3 parents should note that the reading scheme at the Infants goes up to lime level, after which children are 'free readers'. As our reading scheme has more levels, some children who were previously free readers at CCI will now have a levelled reading book again. Although expression and pronunciation are extremely important, children will also need to have a good comprehension of events, the characters and the themes to move up to the next level.
Our reading books can be found in the 'Reading Hub' in the middle of the school, right next to our library, where there is a new display showing all the reading levels. Children also have the opportunity to choose a book from our extensive selection of library books to take home and read in addition to their levelled text.
As part of our weekly homework, all children should read their levelled reading book (or 100 Books Challenge book if they are a free reader)
at least five times a week
. Every child has a yellow reading record to note when they have read and to keep a track of which books they have already read.
Comprehension is a very important part of learning to read so it is important to ask your child lots of questions about their book to help them progress to the next level. If you have any questions or concerns about your child's book level, please speak to their class teacher, who will be able to discuss your child's next steps.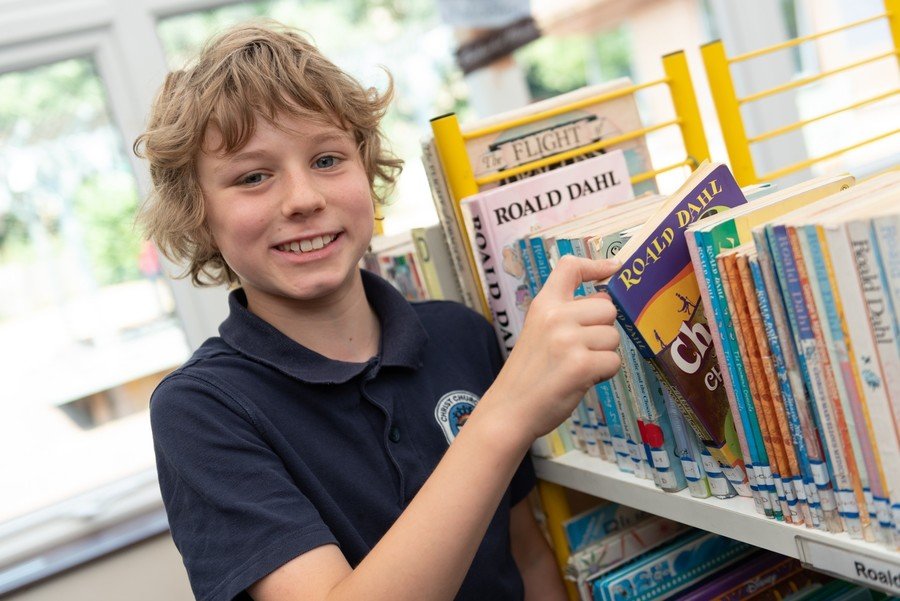 If your child is a free reader, which means they are working beyond the level of our reading scheme, we have developed a new challenge so that they have regular access to high quality texts.
There are 100 books to choose from for year 3/4 and 100 for year 5/6, which can be found in the school library. We have purposely chosen all manner of different authors and genres so that children can choose from a diverse range of quality literature.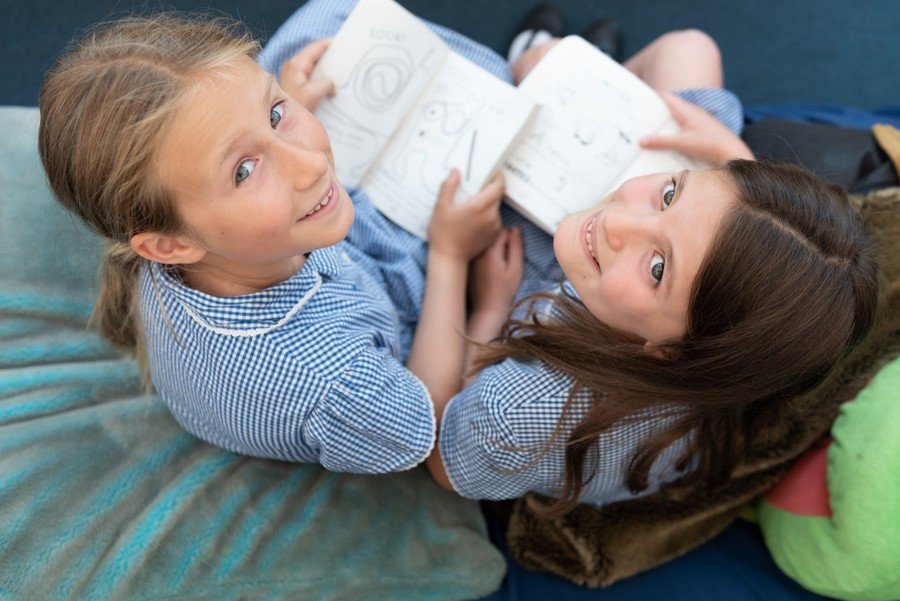 Rapid Reading
Rapid Reading is our intervention to help children who are struggling to decode and comprehend catch up with their year group peers by making rapid progress through our book levels. Children work in small focused groups with a trained teaching assistant up to five times a week, reading and discussing books that are carefully matched to their phonic, decoding and comprehension abilities.
Spelling in school
At CCJ, we make sure that spelling is fun! Every week, children have the opportunity to practise their spellings lists in school two times a week. Children complete a range of different activities to help them learn spellings rules and then use them correctly in their own writing.
Spelling at home
To help your child become a confident speller, we set weekly spellings on a Tuesday and these are tested in class the following Monday. Depending on your child's year group, the amount of spellings your child receives will be slightly different.
Lower Band: 5 spellings linked to a weekly rule and 3 statutory words
Year 5: 7 spellings linked to a weekly rule and 3 statutory words
Year 6: 8 spellings linked to a weekly rule and 3 statutory words
We recognise that not all children learn spellings in the same way and therefore we encourage children to develop strategies which work for them. Here are some different strategies you could use at home to support your child with learning their spellings.
NEW: Word scrambles
Once a week, children at CCJ complete their 'word scrambles' to help them learn their statutory words (see below). The children are given anagrams of the statutory spellings that they are learning and have to 'unscramble' them to learn them correctly. This helps them to learn which letters are used in each spelling. Children have to be accurate: they must complete them all correctly three times before they can move on to the next list!
The resources for Word Scrambles can be found by following this link.
What are statutory words?
Statutory words are words which the Department for Education requires all children to have learned before they leave primary education. There are two different lists for Key Stage 2: words which children must have learned before the end of year 4 and words which children must have learned before the end of year 6. These words are either words which don't follow the weekly rules children are learning or words which are frequently misspelled or tricky to remember.
At CCJ, your child will practise some of the statutory words each week during their 'word scrambles' lesson as well as on their weekly spellings list at home.
Please find the statutory word lists below:
Special events!
At CCJ, we celebrated World Book Day with a whole week of special events!
Children's author Amy Wilson kicked off our World Book Week with a special assembly and workshops about her books 'A Girl Called Owl', 'A Far Away Magic' and 'Snow Globe. We loved hearing about how Amy brings magic to life and lots of children had their own copies autographed!
The theme of this year's World Book Day was 'Share A Story'. On Tuesday, the children each chose a book to share with their buddy from a different class. They got the chance to explain what made their book so great and it was lovely to see everyone sharing so many fabulous stories!
On Wednesday, we held a special assembly in which we shared several of the fantastic postcards that we received from children during half-term. There were lots of different books chosen by both children and staff and it was lovely for everyone to get new ideas for some exciting books to read next!
On Thursday it was national World Book Day! To celebrate the day, children and staff dressed up as various book characters. It was lovely to see so many different costumes, and such a lot of thought and effort behind them. Well done - you all looked great! Every child also received a World Book Day £1 Token.
On Friday, children from all classes had the opportunity to design the front of a book voucher. These will be entered into a national competition. The top design will be made into a real-life National Book Tokens gift card, to be distributed across bookshops nationwide in time for Christmas! Good luck CCJ!!