The Rain came down and the floods went up....
Quite an apt title for what has been happening in our school library lately!
As we all know by now the rain caused much devastation last November, but what has been going on since then?
Our slimmed down library, with help from many willing hands, has now moved to what was the Non-fiction section of the library, luckily this part of the corridor was wide enough to take enough shelving to house all the fiction books which were saved from the rain. This means that we still have an up and running library for all children to borrow books to read.
Obviously our aim is to have our library back in full running order and to try and replenish the many damaged books. This brings me on to say a big thank you to everyone who has dropped books into the school. Your generous donations are overwhelming and will be a much needed resource for the children and staff.
Saturday 19th January will be our sponsored walk and we all hope to see as many children and adults pulling on their walking boots and taking up the challenge to raise funds to kit out our 'New Library'.
Watch this space for library updates and pictures which will show how we progress when the building work finally starts.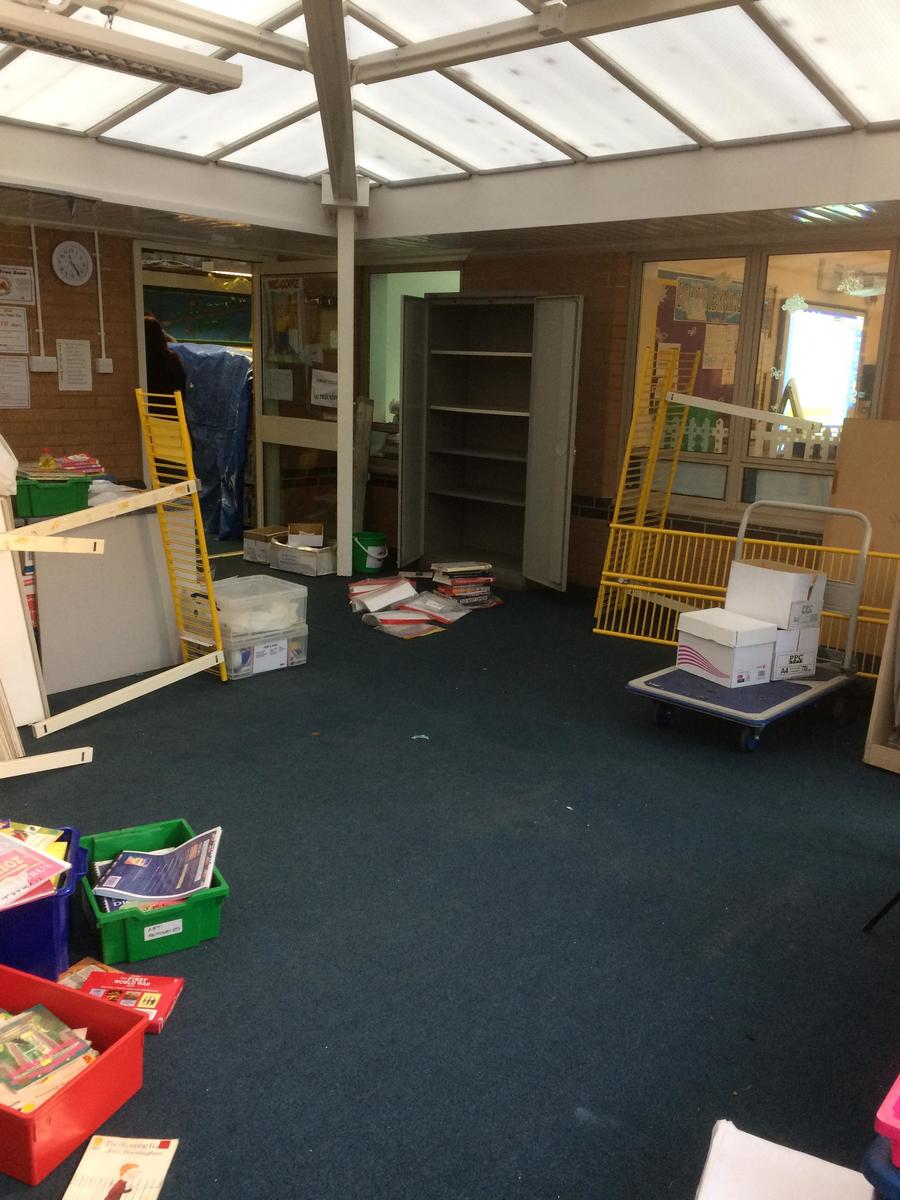 Read Learn Discover Chill Enjoy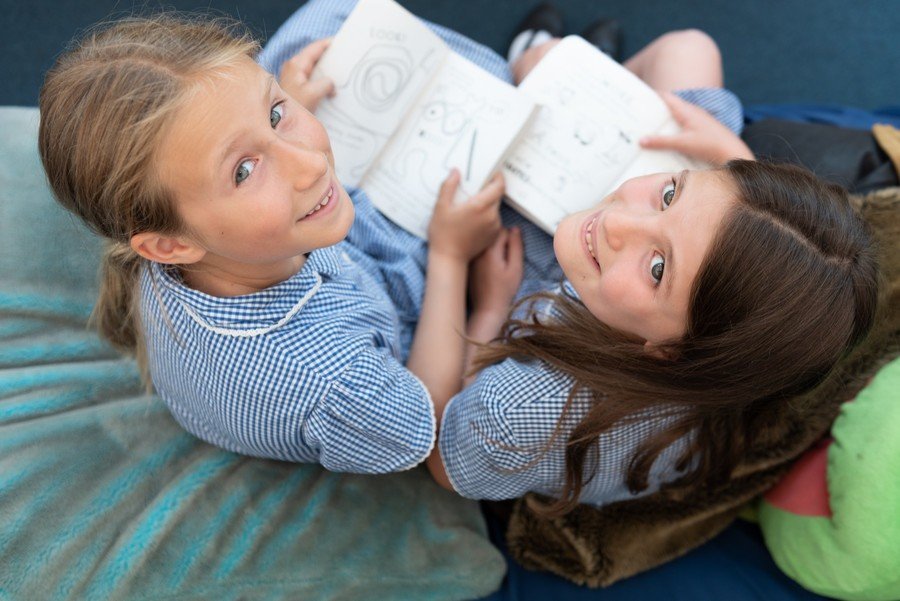 Our library is packed with a wide variety of books for children to borrow and which are also used in topic boxes each term to support teaching in classrooms.
We have over 7700 fiction books which range from easy readers, dyslexia friendly, classic stories to joke books. With well-known author's, such as Michael Morpurgo, C.S. Lewis, Jeremy Strong, Jacqueline Wilson, J.K. Rowling and many, many more, the choice is endless!
We are always trying to improve our library with new books and we receive kind donations of fiction and non-fiction books from our pupils, who like to recycle their well read books for all to use!
Our newest box of 15 books were won by Mrs Pike entering our school into the Premier League Primary Stars Education Programme. Thank you Mrs Pike.
When are we open
The library is open every day at break time 10.20-10.35, where Year 6 library monitors will issue and return books.
With a post box just inside the library entrance, children and staff can return books at any time.
Every class also have their own library slot each week. Please see timetable below.
Children can bring their library book to this session to renew, return or choose another book to read quietly.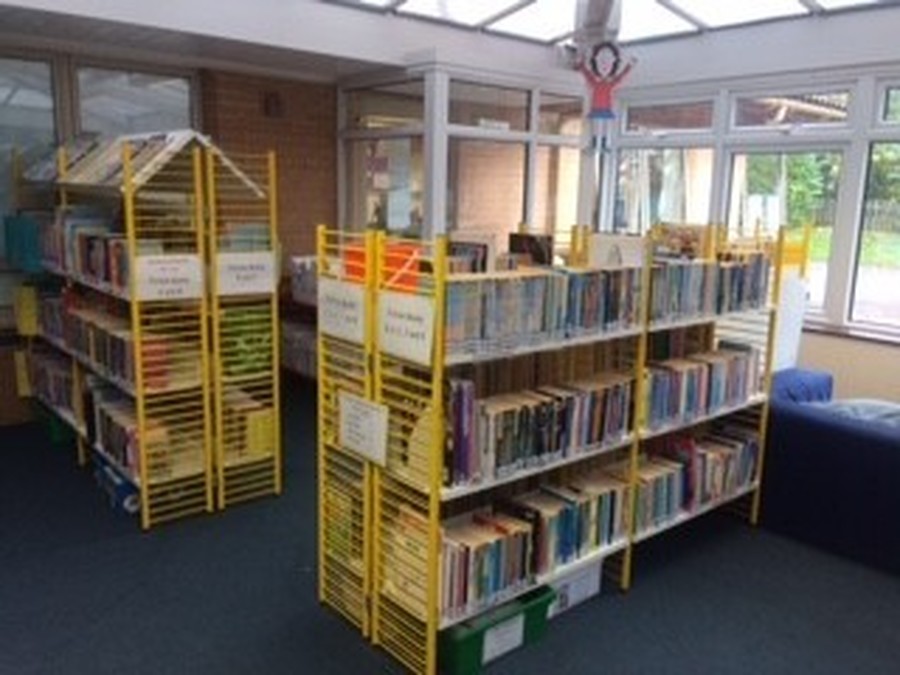 How long can a book be borrowed
Each child can borrow one fiction book at a time, which is issued on the computer system for 30 days, after this time a reminder notice is sent to each class teacher to say the book is due back. All non-fiction books are kept for class topic boxes and use within the school.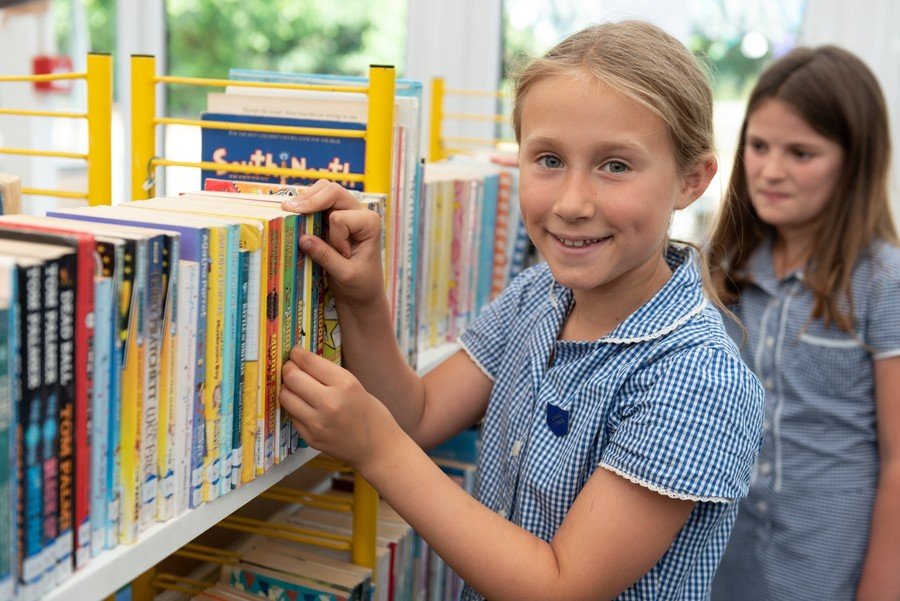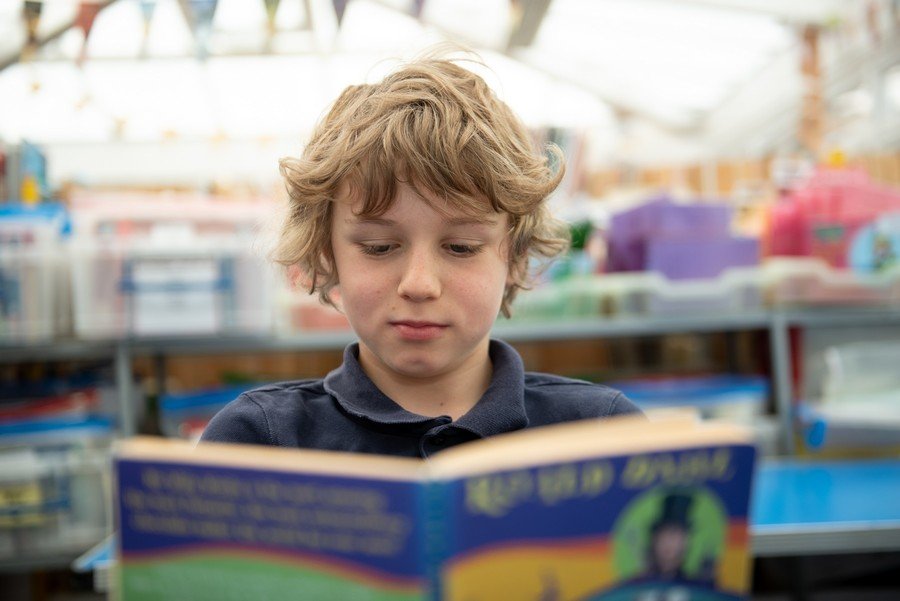 Do we charge a book fine
Each year at Christmas and Easter we ask children to return or renew their library book to keep over the 2 week holiday. This allows the library to stay open September - July, and means that all books are set to a due date which covers the holidays.
All books are called back into the library for the Summer Holidays and the library is closed. There are still plenty of books for the children to read on the classroom book shelves.
Week 1 - A class list is sent out recalling all books
Week 2 - A text will be sent out recalling all books
. Week 3 - A final fine letter is sent asking for a fine of:
£5 for a paperback or £10 for a hardback book
Dates for the above weeks are displayed on posters and added to the school newsletter under Dates for your Diary. If a book is found and returned to the library after a fine has been paid to the office, you will receive your money back in full.