The rain came down and the floods went up....
Quite an apt title for what has been happening in our school library lately!
As we all know by now the rain caused much devastation last November, but what has been going on since then?
Our slimmed down library, with help from many willing hands, has now moved to what was the non-fiction section of the library. Luckily, this part of the corridor was wide enough to take enough shelving to house all the fiction books which were saved from the rain. This means that we still have an up and running library for all children to borrow books to read.
Obviously our aim is to have our library back in full running order and to try and replenish the many damaged books. This brings me on to say a big thank you to everyone who has dropped books into the school. Your generous donations are overwhelming and will be a much needed resource for the children and staff.
Watch this space for library updates and pictures which will show how we progress when the building work finally starts.
Thank you Foyles!
The Foyle Foundation have generously awarded our school a grant of £2,000 to replace flood damaged books. We are extremely grateful to them for their generosity and look forward to children using our lovely new books.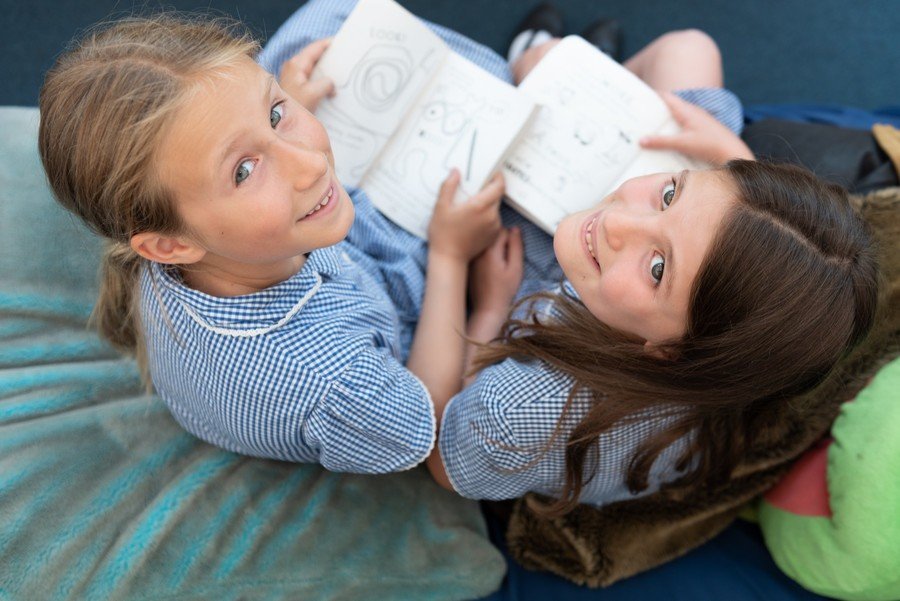 Our library is packed with a wide variety of books for children to borrow. We have over 7700 fiction books which range from easy readers, dyslexia friendly, classic stories to joke books. With well-known author's, such as Michael Morpurgo, C.S. Lewis, Jeremy Strong, Jacqueline Wilson, J.K. Rowling and many, many more, the choice is endless!
We are always trying to improve our library with new books and we receive kind donations of fiction and non-fiction books from our pupils, who like to recycle their well read books for all to use!
Opening hours
The library is open every day at break time 10.20-10.40, where Year 6 library monitors will issue and return books.
With a post box just inside the library entrance, children and staff can return books at any time.
Every class also have their own library slot each week. Children can bring their library book to this session to renew, return or choose another book to read quietly.
How long can a book be borrowed?
Each child can borrow one fiction or non-fiction book at a time, which is issued on the computer system for 30 days. After this time, a reminder notice is sent to each class teacher to say the book is due back.