School Council
Our school council is made up of 2 students from every class. Each councillor has been proposed and elected by their peers in a democratic way to represent their views and raise issues with the Senior Leadership Team and Governors of the school. They meet every two weeks with Sharon Bryan who helps them record their decisions and enact their ideas.
The school council at CCJ can propose and take forward initiatives and projects on behalf of their peers, and be involved in strategic planning and processes. Our school council have the opportunity to work with the governing body, to choose some fundraising projects and be a part of staff appointments.
The purpose of an effective school council is to help children and young people to:
Enjoy and feel empowered by their education

Have the opportunity to let adults know their feelings and opinions about things that affect them

Have a say about decisions, and to play an active role in making their school a better place

Develop life skills through participation
School Council 2021/22
January 2022
This year, we are pleased to be able to say that the School Council have been able to hold regular socially -distanced meetings. As usual, the councillors are keen and enthusiastic to be as active as possible. Fundraisers have included raising money for Children in Need as well as raising money for the timber trail by holding a 'guess the number of sweet in the jar' competition. Once again, the councillors acted as judges in our highly entertaining annual X-Factor competition.
Looking forward to 2022, fundraisers will include raising money for Comic Relief and holding a raffle. The students will also be completing a pupil questionnaire for Miss Love about school life.
School Council 2020/2021
March 2021
The School Council are organising a special day for Comic Relief on Friday 19th March 2021. For a £1 donation, children can wear their own clothes instead of school uniform and there will also be a 'nose and spoon' race for each class!
School Council 2019/2020
April 2020
The School Council have been extremely busy with a variety of projects and initiatives so far this year. They have been fundraising by holding a spooky cake sale with the money going towards new football goal posts, organised a pajama day for Children in Need and for Sports Relief, they encouraged everyone to wear sports clothing for the day.
Alongside the Eco-Crew, The School Council has been instrumental in setting up the recycling scheme in school.
One of the highlights for the School Council was acting as judges for our annual Xmas-Factor competition.
The School Council have also been involved in giving feedback to staff on the new behaviour policy, coming up with ideas on how to improve the computer suite and selecting resources for the Playpod.
On our return to school, they hope to work with Miss Wallbridge to organise a pancake sale as part of a French Day.
September 2019
Our new school council for this year have been elected and we held our first official meeting in September. The School Council have already started to think about the changes they want to make! Watch this space for their brilliant ideas and how they make them a reality!!
School Council 2017-18
22.09.2017
Our new school council have been elected! We have 20 new school councillors from across the school and held our first official meeting last week. The school council have already started to think about the changes they want to make starting with a quiet area for children to use at playtimes and lunchtime. The school council made lots of suggestions for where the reflection should be but finally decided on using the space outside of the library. Our school council would like to have an area for drawing and writing, questions displayed to reflect on and cushions to make the space comfortable. The work has already started as the wonderful people at Lloyds bank painted the woodwork to make the space more inviting on Friday.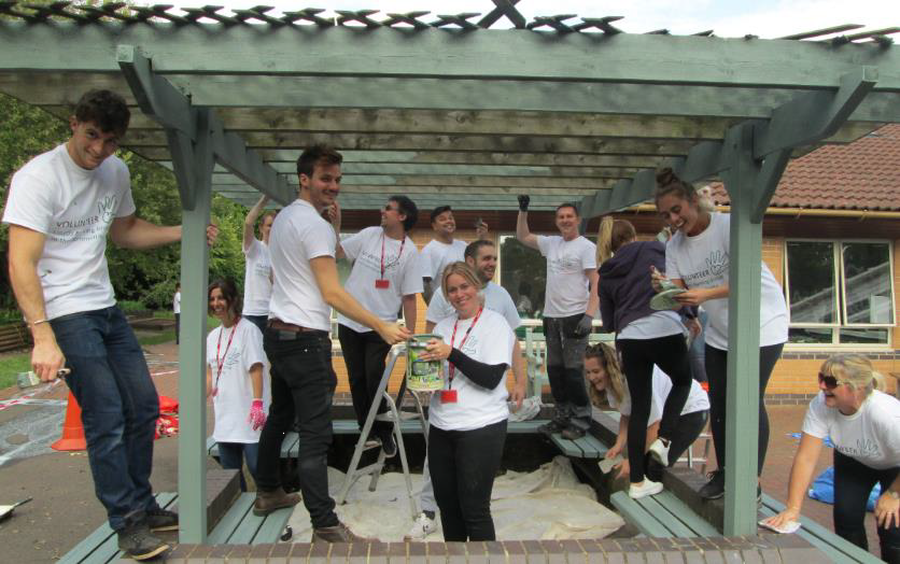 School Council 2016-17
The school council worked with their classes to find what we could do to help and encourage our pupils to cycle or scoot to school. One of the main concerns was the lack of dry and secure places to store bikes and scooters and so they decided to raise money towards some new bike racks. The school council held a series of 'Hot Chocolate Friday' events and raised £200 to contribute to the bike racks. The bike racks are currently being installed at the front of the school thanks to the work of the school council and the work Mrs Osborne has done in partnership with our local authority. Well done School Council!