E-Safety
At CCJ we understand the importance of E-Safety for our pupils, family and community. We want to ensure that every child in our care is safe, and the same principles apply to the 'virtual' or digital world as are applied to our physical world. We have strict filtering systems and policies in place to protect our pupils online as far as possible. Despite this we understand that using digital devices and the web is never 100% safe, therefore we try really hard to ensure that our pupils are equipped for situations which might be unsuitable or uncomfortable both in school and when using technology at home.
Click here to see our Online Safety Policy or use the links below to support you with E-Safety at home and answer any questions you may have. If you need any further advice or support please do not hesitate to ask Miss Friend, our E-Safety Officer or email on susan.friend@sgmail.org.uk.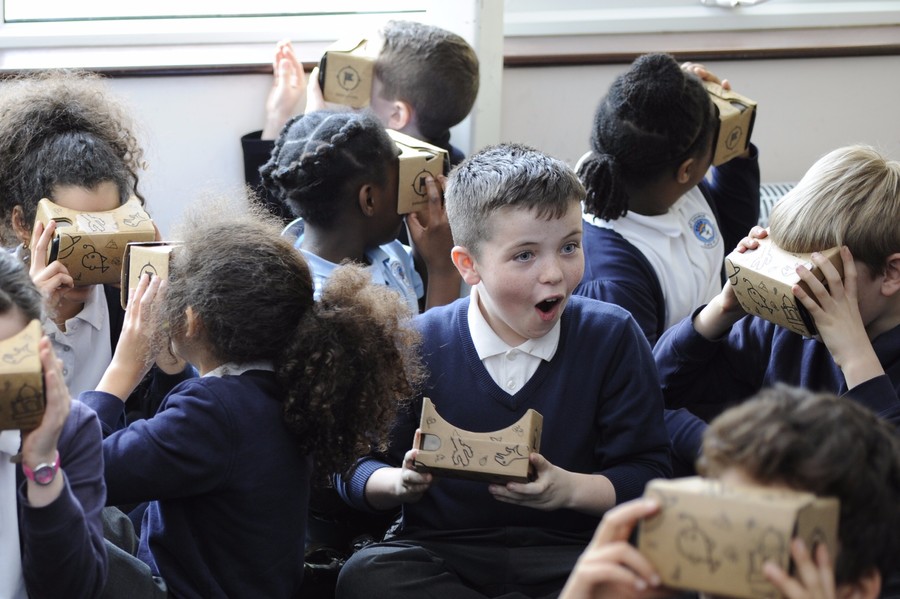 The SMART Rules
The image below shows the SMART rules that all of our pupils are taught to follow to be safe online. The rules comes with resources and videos that you can access via Kidsmart (see link below). By clicking on the poster you can download it to discuss at home with your children.
CEOP works with child protection partners across the UK and overseas to identify the main threats to children and coordinates activity against these threats to bring offenders to account. CEOP protects children from harm online and offline, directly through NCA led operations and in partnership with local and international agencies.
Kidsmart is information, guidance, games and activities for children and their parents run by Childnet International. Alongside the Home Office they have published this information guide. At CCJ we use the Kidsmart, SMART rules to support our E-Safety.
Using a search engine safely at home:
No search engine is ever 100% safe but these link are to some "safer" search engines.
To find information you might want to try-
or you could set up Google's 'SafeSearch' by following the instructions here.
To find images you might want to try-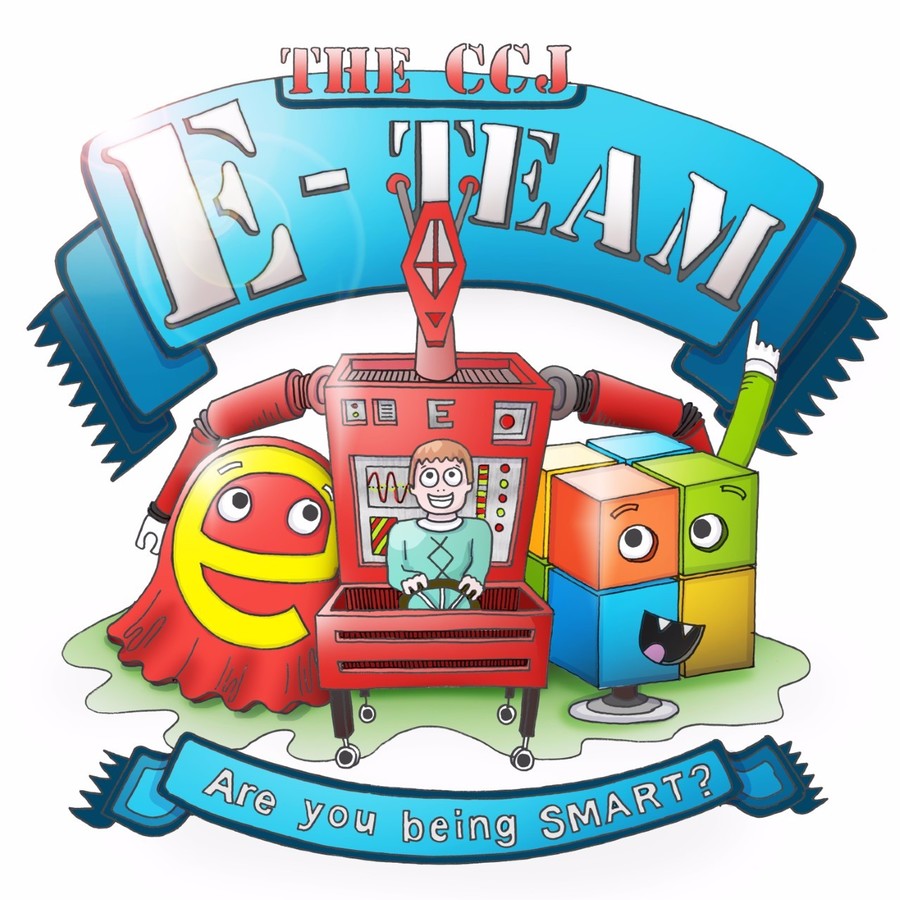 As part of Safer Internet Day we asked the children to design their own E-Safety Mascots, from which the school council would choose their favourite three to form the E-Team (see above).
The character on the left was created by Archie who says, "This hero has no power to actually stop bad things from happening. He can only try his hardest. This shows that anyone can be a hero, you don't need special powers to make the world a better place".
The central character was designed by Callum who says, " My hero has a guardian who can beat viruses. His super computer guardian helps him to stay safe and keeps him from harm. Together they can't be stopped!"
The final character was designed by Sam who comments that, "he can shoot lightening bolts from his fingers and disintegrates hacks and viruses from the device. He makes sure that you are safe on the internet and if a weird email shows up he will stop you from clicking on it and delete it as quick as a flash!"
You can see the winning entrants around the school - reminding us all to keep being SMART!
The UK Safer Internet Centre is coordinated by a partnership of three leading organisations; Childnet International, the South West Grid for Learning and the Internet Watch Foundation. It is co-funded by the European Commission's Safer Internet Programme and is one of the 31 Safer Internet Centres of the Insafe network.
Thinkuknow is a service provided by CEOP for parents and carers. Find out what's good, what's not and what you can do about it. Most importantly, there's also a place which anyone can use to report if they feel uncomfortable or worried about someone they are chatting to online.
Reporting an E-Safety Concern
If you are a pupil or parent of a child at Christ Church Junior and you have an E-Safety concern that you would like to report (concerning anything at home or school) then please follow this link.