Our Kitchen
Our kitchen team is run by Juliet Kaszubowski. The team all work incredibly hard to ensure that every child is fed and that everyone's dietary needs are catered for. They are always happy to listen to any feedback about the menu which changes several times a year and is on a three week rolling system. Please email the main school email and put the subject as FAO: Juliet Kaszubowski if you have any comments or questions.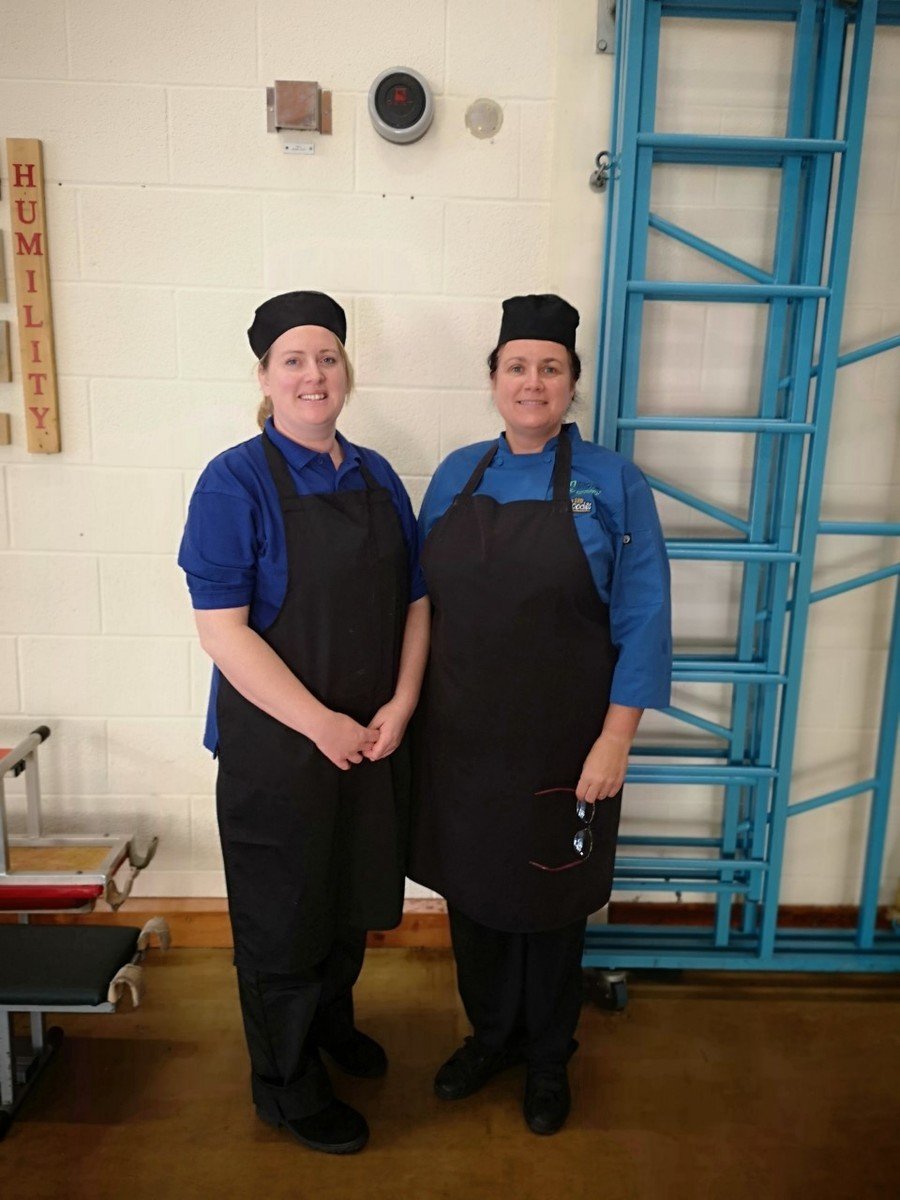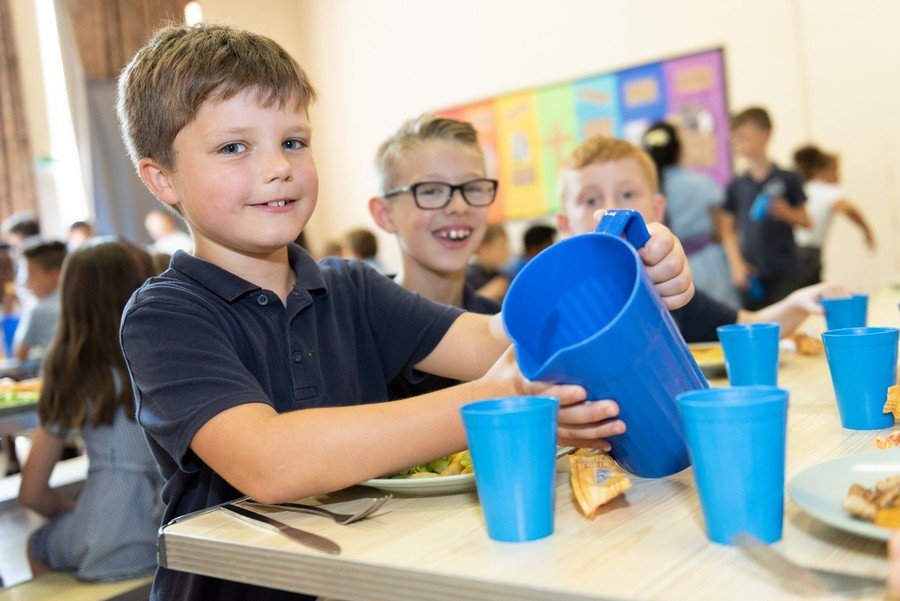 Nut Allergies
Please always check that your child's snack/packed lunch/fillings such as chocolate spread/cakes for cake sales etc DO NOT contain any nut products as we have pupils with allergies.
ParentPay
All school meals must be pre-booked and paid for online via ParentPay. Meals can be booked, amended or cancelled up to 3 weeks in advance or until 8:00am on the day.
If your child has not been booked on for a meal and doesn't have a packed lunch you will be contacted to provide a packed lunch for that day.
Please contact us if you have any problems booking your child's meals or click here https://www.parentpay.com/parent-account-faqs/ for further help and information.
Please make sure your child brings in their own water bottle.
Applying for Free School Meals
If you think you may be entitled to free school meals and other pupil premium benefits, please use the link below to check the criteria and make an application. If you require any help or support with this, please don't hesitate to get in touch.
https://www.gov.uk/apply-free-school-meals
Tuck shop
During break time, your child will have the opportunity to purchase tuck. Items include toast, croissants, fruit and drinks. Prices range from 10p-80p.
Mondays & Wednesdays – Tortilla Wraps with Cheese or Tuna Mayo
Tuesdays & Thursdays – Baguettes with Ham or Cheese
As usual, you will be able to book these via ParentPay.
For full menu choices and to book and pay for meals, please log in to your ParentPay account.
Platinum Jubilee Picnic Menu