Term 4 Cooking!
Take a look at some of our cookery creations as we have been making sandwiches, salads and a stirfry this week!
Week 5 of Term 3
Term 3 is coming to an end yet the children are working harder than ever. We have been busy making scarab beetles out of clay- they are drying and waiting to be painted. TAs it was internet safety day this week, he children have been designing conversations to keep them safe online. They have been assigned an ipad slot this week to make their own animations (watch this space!). The winner will be revealed next Thursday in service. During maths, we have been collecting data about the amount of start jumps that we do at different times over a maths lessons. The children have enjoyed making their own line graphs to show this. We look forward to seeing you all at the Night at the Egyptian Museum on Monday. We have thoroughly enjoyed this topic and look forward to seeing all their amazing home projects.
Week 3 of Term 3
This week we have been busy collecting information to write our newspaper reports. The children have enjoyed understanding the features of a report and have practised writing some fantastic sentences they want to include. We have a specific focus on possessive apostrophes for singular and plural nouns- challenge your child to tell you about one in their reading book!

In Maths, we have been starting money and the children have worked hard to understand how to calculate change in our classroom shops.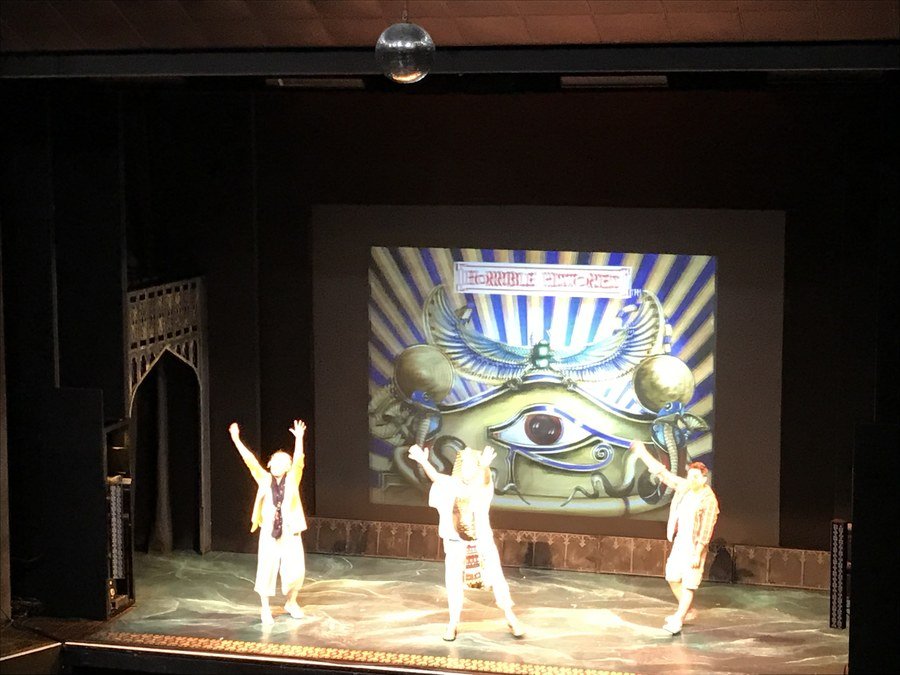 We have all been very busy preparing for our zoom in on the tomb animations. The children have thoroughly enjoyed making their own characters, printing their own background and using the ipads to make their final products.
We are beginning to write our own newspaper articles this week- it would be great it you could read one together at home.
We have all made our names with hieroglyphs and used teabags and paints to make these look like they were made by real Egyptians!
A busy start to Term

3
Year 3 enjoyed the process of writing thank you letters and posting them. We hope you enjoyed receiving their letters just as much!
Our Ancient Egyptian topic is well underway and the children are really finding it fascinating! Many of them have come into school with their own information books and interesting facts from their own research done at home.
We are all looking forward to seeing the range of models, posters and information that your children put together for their museum exhibit on Monday 11th February at our Night at the Museum exhibition after school.
Our trip to the theatre to see the Awful Egyptians was fantastic! The children loved the show, particularly the 3D effects and they were able to share all the new facts they had learnt during the show back in school.