Ethos and Values
At CCJ our ethos is Value, Inspire, Create, Engage. The ethos statements below are the product of a team effort between our staff, school council, governors and parents. It outlines our aims and our hopes for everyone of our pupils.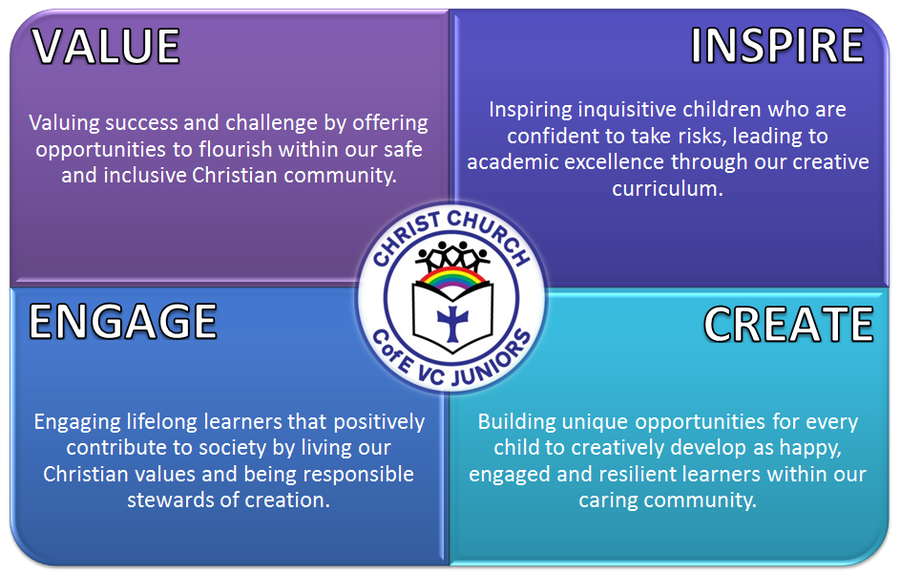 As a Church school, we base our curriculum on our school values which are our Christian values. We have six values, one for each term, which we think about within service, RE, classroom activities and celebration. Our six values are: Love, Humility, Courage, Hope, Forgiveness and Generosity. You can see them on our butterfly display in the entrance, for which every pupil had to design, edit, improve and create their own piece for the artwork.
We have very close links with our partner Infant school as well as the local Church, Christ Church Downend.