As a church school, we base our curriculum on our school values which are our Christian values. We have six values, one for each term, which we think about within services, RE teaching, classroom activities and celebration. Our six values are: Love, Humility, Courage, Hope, Forgiveness and Generosity.
The values are closely linked to the work completed by the Bristol Diocese entitled the 'Tapestry of Life Abundant' (created by Katy Staples). We decided as a junior school to select two values from each stand instead of trying to cover all 12.
Interlinked with our work on Christian values, we also learn about British values. Many of the learning opportunities and wider community links are chances to explore these in real life contexts.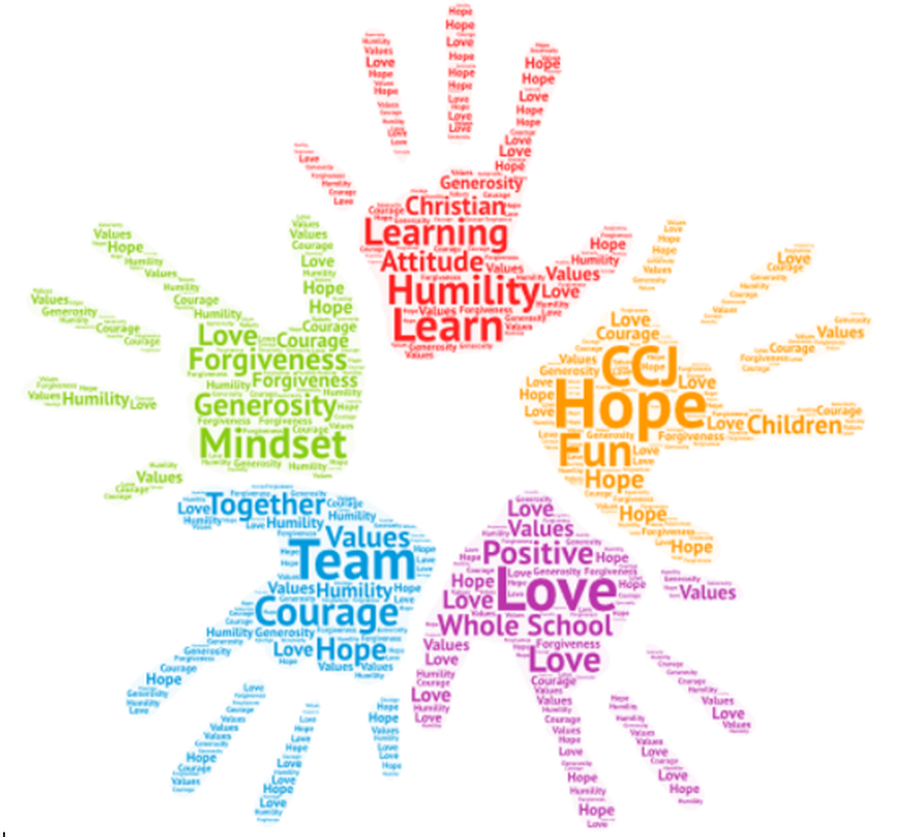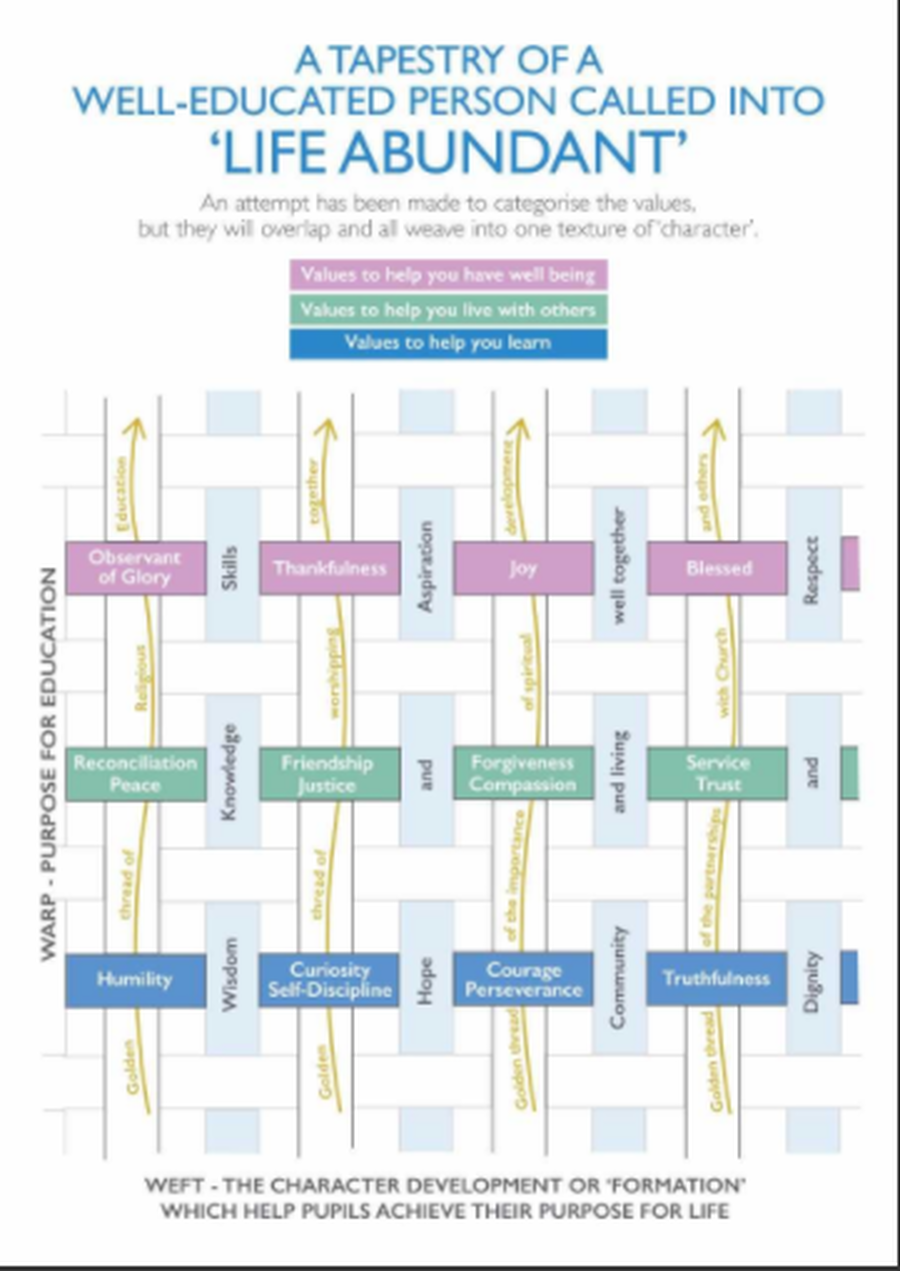 At the start of every school year our headteacher, Mrs Osborne, leads a whole school art project that reflects our ethos, vision and values:
In September 2021, the whole school created 20 beautiful mosaics with a local artist to celebrate the school's 180th anniversary and these have been laid into the ground in a striking circular design with space for a time capsule for future generations to learn about school life in 2021! Each class also made their very own mosaic of their class bird, which are displayed together on the playground.
In September 2020, every child in the school decorated their very own ceramic tile using acrylic paint. Years 3-5 decorated a white tile each, while year 6 decorated blue tiles. The blue tiles were used to spell the words CCJ on a white background, stretching right along the Lower Band classrooms.
In September 2019, everyone in the school choose three great words to share on our beautiful 1000 lolly stick Lexicology vocab wall. They can then 'magpie' or borrow these words for their writing.
In September 2018, the whole school decorated a cog and we considered how we are all part of a bigger picture but we all have an important part to play.
In September 2017, we collaborated to create another giant art installation through our painted stones and Miss Connor also created a display for the hall to portray the six linked biblical stories that go with each of the values.
In September 2016, we created a butterfly display in the entrance, for which every pupil had to design, edit, improve and create their own piece for the artwork. This was done using the stimulus of Austin's butterfly which links to our growth mindset work of redrafting and striving to be the best we can be by evaluating and evolving our ideas.