Blended Learning, Remote Learning and Catch Up Premium at CCJ
2020 and 2021 have changed education for all children, who have had to adjust to a radically different approach to their learning and lifestyle during lockdowns. In the first lockdown, many children were not able to attend school for the best part of 6 months and for those who did, learning looked very different. We were delighted to welcome children back into their classrooms and to be able to reinstate the quality first teaching that we are so proud to deliver at CCJ, but have ensured that we have a clear 'blended learning' offer for children who are isolating due to COVID or in the event of class or school closure.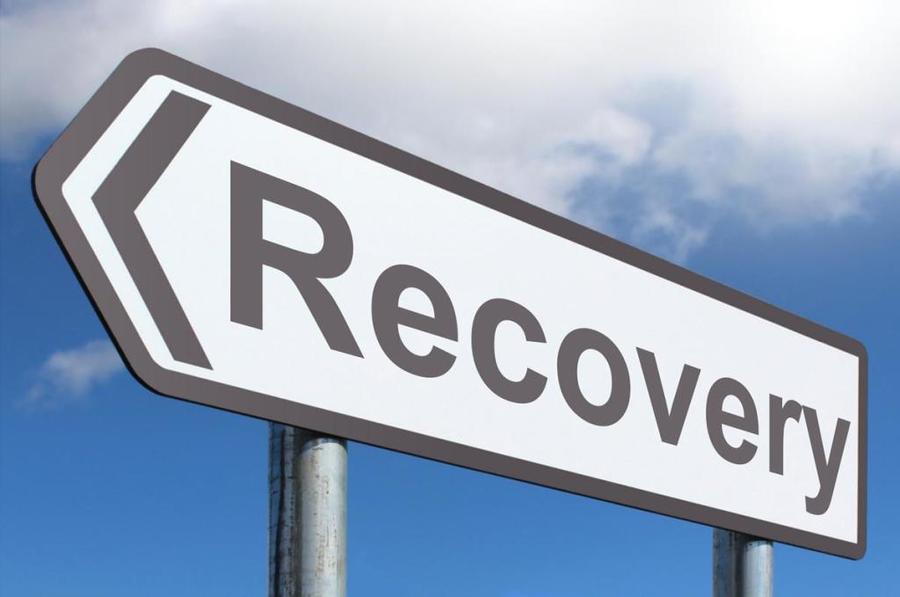 What is the recovery curriculum?
Children have suffered losses during lockdown which will have impacted on them emotionally, academically and socially. We have been working as a local authority with Barry Carpenter (OBE), who talks about the five losses of routine, structure, friendship, opportunity and freedom. Now that schools have reopened to all children, we are starting to see the impact of these losses and we know that it is vital to help children reconnect, repair relationships and settle in school before focusing too heavily on their academic needs. The recovery curriculum is not a bought in plan but an approach to teaching and learning where as a team, we are questioning all that we do and adapting our delivery to suit the needs of the children. To hear more about this from Barry Carpenter himself, follow the link to his podcast and website.
Our CCJ approach
From April 2020 onwards, we have been thinking as a team about how best to meet the needs of our pupils and their families which has allowed us to work in close partnership with each other and our local schools to develop our offer, while understanding that every child's needs are different. There are three phases of our planned reintegration for children:
Phase 1: Within the first few weeks of September, every teaching team has planned together to focus on activities that include children, make them feel valued, give them a chance to talk and gradually reintroduce them to life and work in school. It is key that every child (and adult!) feels safe to be within their class bubble and to understand the changes we have made throughout the school to keep them safe. During this phase, teachers have read parental responses to the online questionnaires that tell us something about what lockdown has been like for your child and your family. They have been so helpful to us to enable us to support every child.
Phase 2: Each teacher will make a decision as to when the learners in their class are ready to move into phase two where they will be gradually introduced to more structured teaching of both the core subjects (English and maths) as well as the whole wider curriculum. We are avoiding using much testing as this may add undue stress to children at a time we most need them to feel safe. Instead, teachers will discover what areas each children needs support in through a gentle observation, conversation and work in books. Most of the teaching within this phase will still be at a whole class level to ensure every child is included and the days feel structured, however there are some children for whom this will not be enough to meet their needs. In these cases, we are using trusted, experienced adults to work alongside individuals to deliver a tailored range of pastoral interventions such as mentoring, lego therapy, drawing and talking and sand tray therapy. At this stage, most of these are focused on Y4-6 children as we feel it is important to build trusting relationships with our new year 3 children first. Wherever possible, pastoral support will be given by staff working within your child's class bubble.
Phase 3: Once the class is settled and accessing structured learning, teachers will be focused on assessing learning needs of every individual as we recognise that lockdown learning looked very different for every child. We have also encouraged our staff to be looking at the linked objectives from the previous year group ahead of teaching a new objective to ensure that gaps in learning are identified and planned for. Although we are working incredibly hard to help every child at the stage they are, we are avoiding viewing it as 'catching up' because it is not clear what are they catching up to given that every child is unique. Instead, it is about valuing progress from their starting points and working closely with parents to continue to invest in every child and move them on from where they were on September 1st. Pastoral intervention will still be available for children who need this, however at this stage we will be phasing in more academic interventions with smart targets that help a child's learning progress.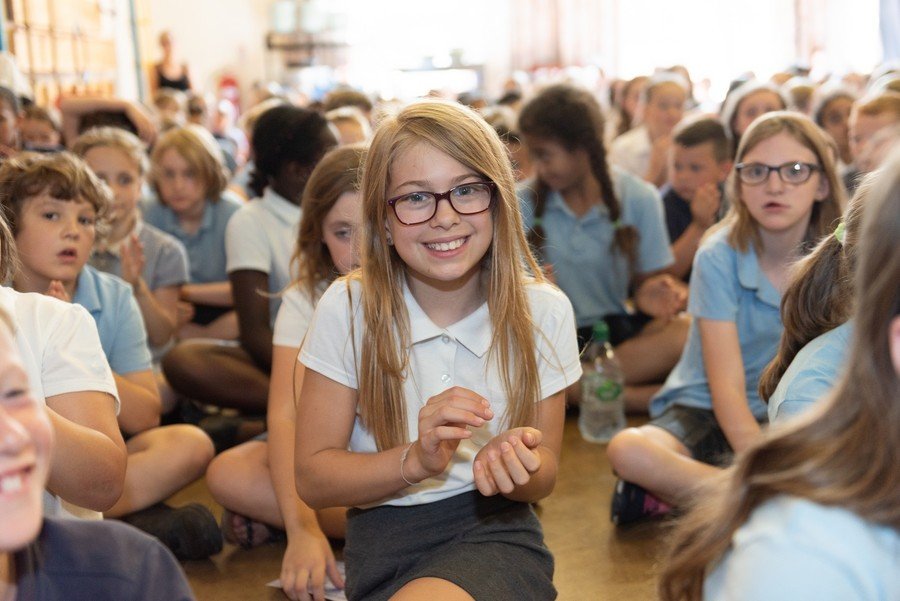 The Catch Up Premium
In September 2020, the Government announced an addition premium of £80 per child for primary aged children. This 'Catch Up Premium' amounts to £24,000 at Christ Church Junior as we have 300 pupils. The money is aimed at supporting every child within our care to fill gaps in their knowledge and understanding arising from the six months of lockdown from March -September 2020. Every child's needs are different and we understand that quality first teaching is the best way for any child to develop confidence and tackle gaps, however we have also been thinking creatively about how else to support children with this funding. We are therefore using it in the following ways
Employing an additional teacher for part of the week to release class teachers who then deliver interventions and 1:1 conferencing

Extending some teaching assistant hours to extend our capacity to offer support to children within class as well as through interventions

Purchasing Bug Club resources so that every child has a greater selection of home reading scheme books as our library resources have to be quarantined on return

Purchasing a set of laptops to support learning of individual children within the classrooms but also individuals accessing home learning if their bubble is isolating

Buying additional SEN resources that support individuals with specific learning needs, especially where they have changed or worsened as a result of lockdown

Purchasing learning resources that support engaging, interactive and inclusive teaching across the curriculum to build enthusiasm and confidence in every child in our care
#SouthGlosConnect
As every child in the UK is going through the process of resettling into school, our school is not alone in reflecting on our approach to enable children be feel safe and able to access their learning from their current starting point. Therefore, we are delighted to be working with partner schools across South Gloucestershire and beyond to share our resources together; to provide for children by joining up our thinking; and to learn from experienced and dedicated colleagues committed to the same goals.
Our senior leaders are involved in the #southglosconnect project and working groups which allows us the chance to bring ideas and strategies back into the wider staff team at Christ Church Juniors, as well as to share what we are doing well. As part of the project, there is now a website dedicated to sharing knowledge with sections aimed at parents, teachers and senior leaders. If you wish to find out more about our partnership, then you can do so here.
Our ongoing interactive provision
As a school, we have invested in a range of online interactive provision for our pupils. Pupils are encouraged to use these programmes on a regular basis to develop their skills within maths, reading and English. Each pupil has a bookmark with the user names and passwords for these sites, however where possible we have attempted to make them the same for all provision. If your child has mislaid their bookmark, then please email fred.debley1@sgmail.org.uk and he will be able to resend the information to you. All these sites can be accessed via tablet, phone or PC and do not require an app or any payment from parents.
Safeguarding children while working online
Safeguarding children is always our highest priority and where they are learning from home, this opens up new barriers to ensuring they remain safe at all times. It also raises new challenges such as ensuring that every child can access online learning safely and securely. To help ensure that children are safe to learn online we:
teach children about how to stay safe online and how to report any issues

give a clear contact to parents to report any concerns they have

ensure that invites to any class meetings are only sent to parents via secure systems

personally admit every attendee to vet who they are and ensure they are supposed to be there

only link to resources and websites that we are convinced contain age appropriate content

regularly review our safeguarding and e-safety systems and policies with staff and Governors

report to Governors and record on CPOMs where there are any e-safety concerns

work with other professionals where appropriate to act in protecting the best interests of every child within our care
If you have any concerns or questions regarding online safeguarding or e-safety, then please get in touch with our deputy, Alex Desmond at alex.desmond@sgmail.org.uk.
South Gloucestershire Remote Learning Framework
South Gloucestershire Council have produce a Remote Learning Framework, which supports schools to evaluate their remote learning offer:
What is blended learning?
Despite the many precautions and guidance in place, there will come a time where individuals, classes or even the whole school must be shut for health reasons following advice from Public Health England. At this stage, we must ensure that we have a strong learning provision for pupils unable to attend school due to COVID related illness or isolation. The learning provision is made up of a combination of work packs, online learning, online resources and engagement activities. In most cases, the rest of the class or the rest of the school will still be in school learning face to face, so this is why it is called 'blended learning' as it will be an educational provision which is a mix of face to face, online, at home and in school. Below we have set out the different levels of provision, depending on the circumstances.
It is incredibly important to us that every child can access the learning and is not at a disadvantage due to their home access to the internet or any other provision. During the April - July lockdown, feedback from families included:
ensuring that work packs were differentiated, engaging but not in colour due to printing costs

ensuring paper copies were available and answers were at the back of the packs

not having too much online teaching at set times as many families were sharing a single device for several children/adults

ensuring that there is engagement through assemblies, class online meetings and calls home from teaching staff

having a range of activities from across the curriculum and not just focusing on maths and English

having links to other sites/resources that were relevant to the teaching objectives
We have listened to all of the feedback and learnt from the previous lockdown period, so should we re-enter a local or national lockdown, we will ensure we do all of the above to enable every child to access learning.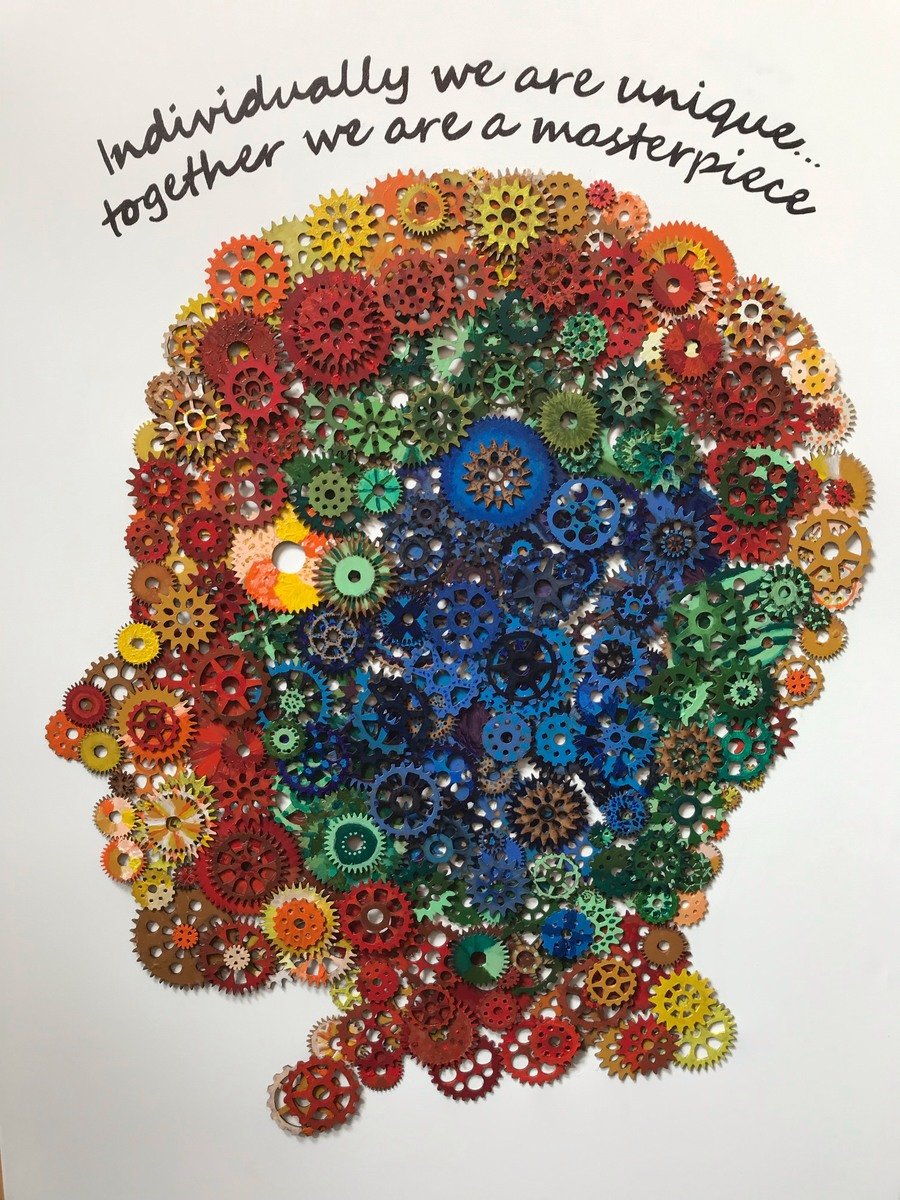 Different levels of blended learning
Level 1 offer: single child isolating due to COVID or ill with COVID symptoms
Daily timetable posted on Google Classroom with activities based on the in-class learning that is still on offer to the rest of the class, including a guide of which activities should be submitted via Google Classroom or emailed to the teacher when completed. We aim to set 4-5 hours of work a day but it will be a minimum of 4 hours.

Access to online learning platforms with suggestions of activities to complete on Doodle, Bug Club and Times Table Rockstars

Suggested links to further learning resources e.g. Oak National Academy or BBC Bitesize

A weekly phone call with class teacher
Please note that the first day of remote learning may not be as closely aligned to the teaching in school as the priority will be to ensure parents receive learning as soon as possible. From day 2, teachers will then have the opportunity to plan and set work aligned with the class.
Level 2 offer: whole class or year group having to isolate due to contact with a positive case
Daily timetable posted on Google Classroom with activities set by teacher, including a guide of which activities should be submitted via Google Classroom or emailed to the teacher when completed.

We aim to set work that will take children the whole school day to complete but it will be a minimum of 4 hours.

Daily 30-minute class meeting in the morning via Google Meet on Google Classroom.

Digital pre-recorded teaching by teacher for maths, English and some foundation subjects.

Teacher acknowledgement of all work submitted on Google Classroom.

In-depth marking of either maths or English each day.

Encouragement to share work with school on Google Classroom and Twitter so we can celebrate activities that are happening

Access to online learning platforms with suggestions of activities to complete on Doodle, Bug Club and Times Table Rockstars

Links to join whole school assemblies on Mondays and Fridays.
Level 3 offer: whole school closure due to local or national lockdown
At this stage, the provision will be the same as for level 2 above, however, as there will less children attending school, year group teachers will plan together and increase the amount of online pre-recorded teaching available to cover all lessons.

Opportunities to stay on the morning call to discuss work with class teacher.

Some interventions that normally take place in school, where appropriate, take place online.

Pre-recorded assemblies on Mondays and Wednesdays and live celebration assembly on Fridays.

Additional whole-school, phase or year group live enrichment activities and events such as dance workshops, fitness groups, poetry slams and visiting speakers as part of our 'Moments of Joy'.

In addition to the offer above, there will also continue to be bubbles of essential worker provision for children of those who are crucial to the front line services such as the NHS and emergency services.
At all levels, teachers will monitor work submitted daily and a member of staff will contact families where children (who are not ill) have not submitted work.
Please note, that while everything possible will be done to maintain a high, consistent standard at all times, if a teacher is ill themselves, they will not be asked to continue this provision and so, where possible, other teaching staff would carry out this provision on their behalf.
The designated person responsible for the delivery of home learning is our deputy headteacher, Alex Desmond.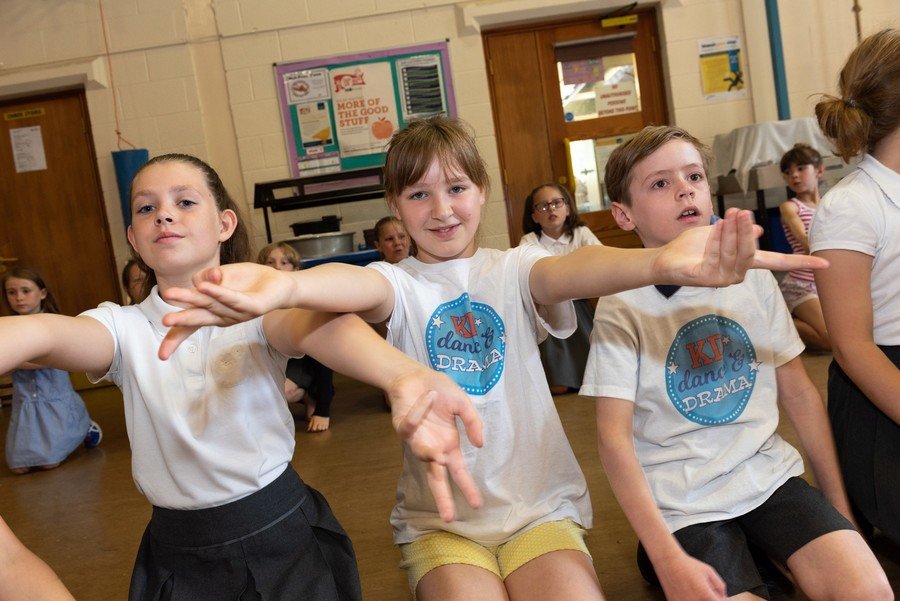 Inclusive Community
We are aware that lockdown impacts differently on every family which is why we have not just focused on learning activities, but also on activities that encourage community and engagement. Teachers will ensure that they are talking to children if the children are isolating; assemblies will be streamed online so that children can join them from home; if the whole class is isolating staff will email their class weekly; and the newsletter and Twitter feed will be regularly updated with useful, positive banks of ideas and celebrations.
In some cases, families need an even more personalised approach and so senior leaders will carry out additional welfare calls or visits. We also work with the local Church (Christ Church Downend) to arrange food parcels, we offer food bank vouchers and we listen to families about ways in which we can support them during this time. If you are struggling in any way and would like to speak to us about additional sources of support, then please email the Head teacher on pippa.osborne@sgmail.org.uk.
SEN provision
Provision for our SEN children is entirely personalised to their needs and based on their individual learning journey. Class teachers will work closely with parents to ensure that they have the right provision for their child where they are not working within the age related expectations. Class teachers will also be closely supported by the SENCO, Mrs Sadie Groves, to ensure that they are confident in being able to provide for children working from home.
Although provision is individually tailored, examples of extra support include physical resources, extra contact, more frequent welfare calls, social stories and ideas for activities with the family. If you have any questions about your child's needs (if they have additional needs), then feel free to contact our SENCO at sadie.groves@sgmail.org.uk.
Home school ongoing provision
Throughout the term, whether we are in lockdown or fully open, there is a range of home learning opportunities provided by class teachers. These will continue to be available as far as possible.
Spelling termly overview - found in the Band pages (UB page / LB page) and tested weekly
Leveled reading books - sent home weekly during COVID, but supplemented by Bug Club and Oxford Owl. Reading records are sent home for the week and seen by teachers once a week. Please aim to read with your children five times a week, even if they are a confident reader.
Library books - free choice of reading books, changed every two weeks. Supplemented by borrowing from the South Glos libraries
Times Table workbooks (Year 4) - sent home to every year 4 child to help them practice their speed and confidence within the times tables
Other links to support learning
In addition to the many subscribed services and the school blended learning offer, there are a number of other highly useful resources that can further support home learning. Each resource is free and aimed at primary age, UK children. For more information, please contact the school.
Oxford Owl - follow this link for a free account that allows you access to hundreds of leveled reading books which can be accessed on a table, laptop or phone from home.
Integra e-learning - our South Gloucestershire learning team, Integra has created a wide range of resources and learning opportunities that can be accessed free of charged split into different ages and subjects
Oak National Academy - set up by teachers from across the UK, this is an excellent resource full of teachers delivering full interactive lessons for every subject and year group.
BBC Bitesize Daily - BBC Bitesize is split by age and subject and gives access to an enormous selection of programmes that support the teaching and subjects within the primary curriculum
Catch Up Premium
Please see our strategy document below which details how we are spending the Catch Up Premium from central government.