Our revamped library
After heavy rain caused much devastation to our library in November 2018 and a period of building work to repair the roof, we re-opened our library on Monday 3rd February 2020. We are so lucky to have a new, bright, multi-purpose space devoted to wonderful books and quiet areas for reading.
Pippa Osborne, head teacher, said, "We are so delighted to have reached the end of the journey over the last 19 months to rebuild the heart of our school after our library was flooded in November 2018."
"Reading is so vital to children's development and we are passionate about instilling a love of reading in all our pupils, so having the space back will make an incredible difference. We have been so overwhelmed by the generosity and support shown by our parents, the local authority and the local community who have volunteered time, donated books and money and funded the full replacement of the roof and I would like to thank everyone who has offered help, time, books or money to help us."
There have been lots of articles in the press about our new library - please click to have a read!
http://sites.southglos.gov.uk/newsroom/education/christ-church-junior-school-library-opens-a-new-chapter/
https://www.bristolpost.co.uk/news/bristol-news/christ-church-junior-downend-library-3799373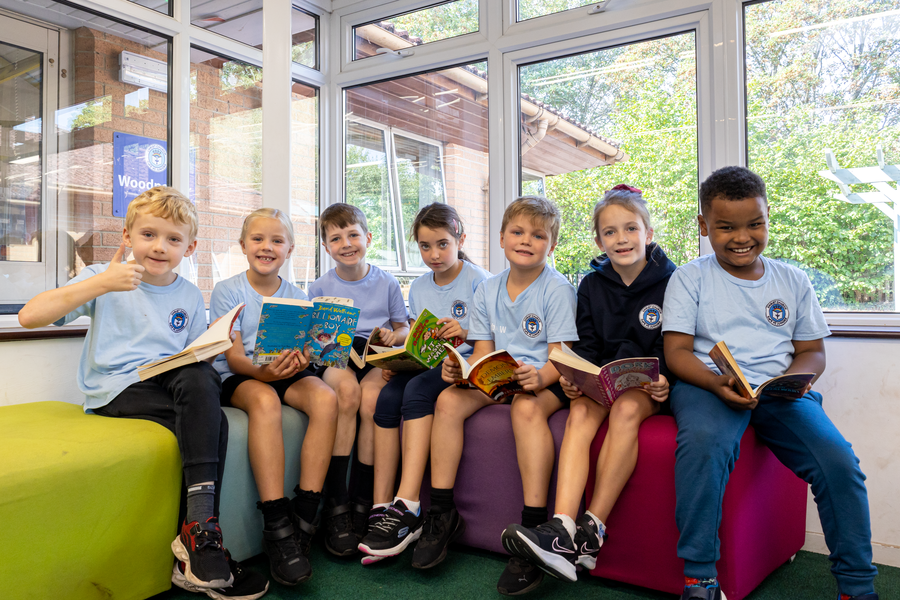 Thank you Foyles!
The Foyle Foundation have generously awarded our school a grant of £2,000 to replace flood damaged books. We are extremely grateful to them for their generosity and look forward to children using our lovely new books.
How long can a book be borrowed?
Each child can borrow one fiction or non-fiction book at a time, which is issued on the computer system for 30 days. Please bring back the book and post it in the 'post box' before you borrow another!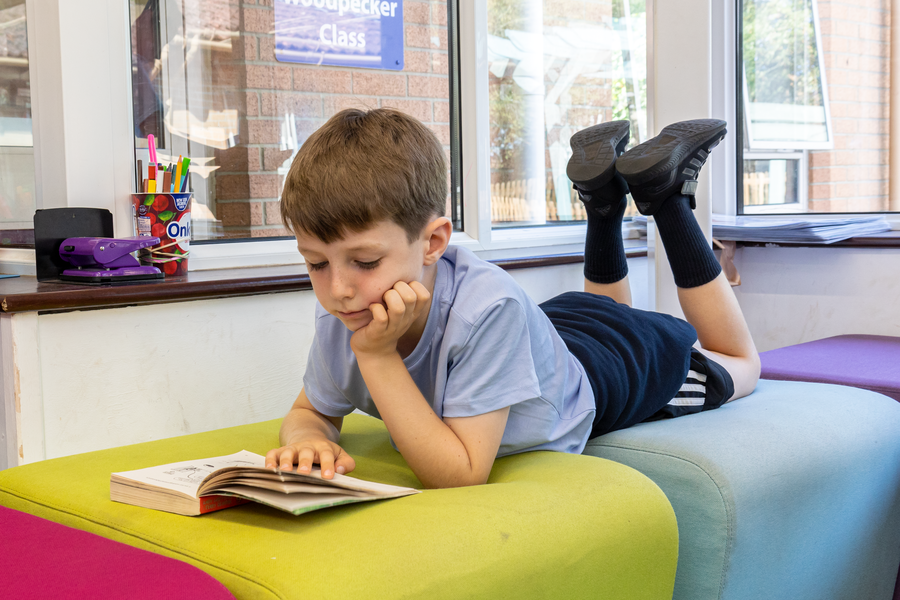 We have put together a list of 100 books for free readers to read that will challenge you, interest you, inspire you and help you to learn new things. You should try to read them all! There are lots of different types of books by a whole host of different authors. We hope you enjoy them.
How the challenge works
Go to the '100 Book Challenge' shelf.

Select any one of the 100 books.

Ask a librarian to scan the book for you.

Take it home, read and enjoy!

Bring it back to school and post it in the post box.

Tell your teacher about the book and what you thought about it and they will stamp this booklet for you.

Choose a new book!